Content marketing is essential when it comes to building online businesses and brands. Without content, it is difficult to form a bond of trust and loyalty between a business you represent and the consumers or prospective clients you want to reach. Optimizing your content marketing strategy, maximize your online reach while delivering content that is well-liked, useful, and extremely unique compared to current options available on the web.
Before you get started with your next content marketing campaign, it is important to understand which metrics you should keep track of to truly measure the success of the current strategy you have in place. With the right content marketing success metrics, never miss another opportunity to showcase your content, products, or services to your target online audience again with the use of marketing automation software.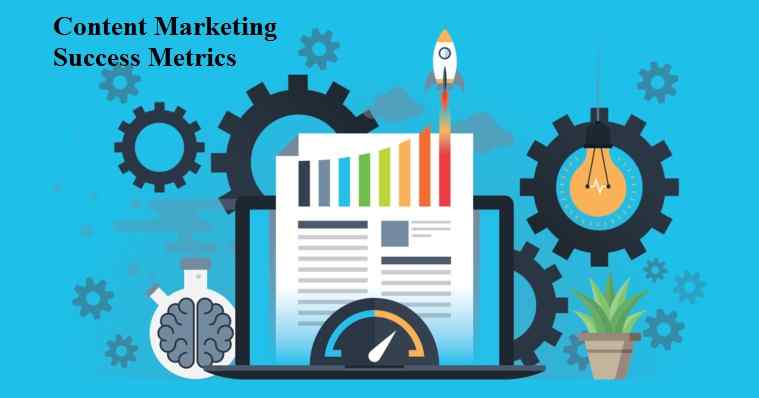 Setting Marketing Goals
Before you begin planning a content marketing strategy, it is important to set marketing goals that you intend to reach with your online marketing campaigns. What are you trying to achieve with your content marketing strategy? What type of audience do you want to reach with your content? Is your target audience likely to read lengthy and informative articles, or do they prefer short, sweet, and direct content? How do you intend to turn the content you create for your latest marketing strategy into content that leads to sales and a higher ROI?
Set marketing goals before you get started with crafting the content you intend to share using a newsletter, your website's official blog, or even social media. Having marketing goals in place is optimal to prevent overspending or getting off track once you begin launching pieces of content via different online platforms.
KPIs
Use KPIs (Key Performance Indicators) to determine which measures you will be taking to measure the overall success of individual content marketing campaigns you have in mind. Key performance indicators are likely to vary depending on the type of business and brand you are representing.
For some companies, one KPI may include the number of newsletter subscribers they receive in a set period of time, whereas another business or online brand may value user signups as more valuable. Consider what is most valuable for your business and brand when developing your content marketing strategy and while defining your current marketing goals.
Measuring the Success of a Content Marketing Campaign
Whenever you are creating new content for an email marketing campaign automation, it is advisable to have a thorough understanding of how to calculate the success of each individual promotion you launch. Measuring the success of a content marketing campaign begins with the following steps:
Money Spent
Calculate the money you have spent on each individual content marketing campaign you plan to launch, whether you are doing so with a third-party website or brand, or if you are using social media platform solutions such as Facebook Ads or Instagram Ads.
Calculate the entire amount available for each individual campaign as well as the money you have spent to produce your content along with any imagery, videos, and other creative materials that have been used in the content itself. If you have paid others to complete the content and advertisements you have created, be sure to include these costs while conducting your calculations.
How Was Your Investment Spent?

How did you distribute the funds used for your latest content marketing campaign? Did you spend most of your money on the promotion itself, or on the development of the videos or content you are sharing with prospective customers? Consider how you are spending your marketing budget to ensure you remain self-aware and conscious of each individual decision you make.
Distribution Costs
How much does it cost you to distribute the content you plan to share online? Which blogs, websites, or social media platforms are you using to share your crafted content? Are you using a newsletter which is already yours, or a third-party website that is setting individual pricing for your content? Is it possible to share your content as a guest blogger to increase cross-promotion without overspending? Is it best to use social media platforms such as Facebook to share and track your content's performance?
Knowing how much it costs for you to distribute your content is extremely important when scaling even larger content marketing strategies as your business continues to grow.
Calculate Your Content Marketing Campaign ROI
Take the time to calculate your content marketing campaign's ROI. For each individual content marketing campaign you launch, it is important to calculate your ROI to determine the best methods possible to reach your intended audience and demographics. Add up all of the costs involved in crafting your content, creating imagery for your content, and distributing your content online. It is also imperative to calculate the return you receive by making sales on average or by obtaining a new client altogether while determining the best marketing methods for your business, brand, and consumer base.
Optimizing future content marketing strategies will be much easier once you determine which content marketing automation method works best to reach your desired customers, visitors, or clients.
The Most Important Content Marketing Metrics to Track
Once you begin crafting your new content marketing campaigns and strategy, there are a few metrics you should keep in mind at all times. While some businesses may choose to focus on one metric at all times, others find it much more helpful to track multiple marketing metrics simultaneously. While it is not required to track all metrics when developing a new content marketing campaign, below we will look at a few of the most impactful to consider keeping an eye on. If after reading this article you feel that you could use a little help with your brand and content marketing you can always hire experts like those at https://polkadotcommunications.com.au/. Sometimes it's good to get support from professionals, and it leaves you with time to concentrate on other areas of the business.
The Quality of Your Leads
Consider the quality of each of the leads you generate with your marketing campaigns on an individual basis. If you receive one thousand leads from a third-party website which results in 5 signs-ups or purchases, but you have thousands of leads and hundreds of purchases from your Facebook marketing campaign, social media may be the right solution for you.
The quality of your leads greatly depends on the overall quality of your individual campaigns as well as the type of audience you are trying to reach. Locating the best platform or type of website to use when creating new content marketing campaigns is essential for any business or brand, especially if you are targeting a specific industry and niche.
Your Website's Traffic
Keep a close watch on your website's traffic, especially once you have launched various content marketing campaigns. Track incoming links and referral links while monitoring your website's traffic. Determine the best way to attract visitors to your website by comparing the number of incoming visitors you are receiving from specific campaigns you have launched. If you notice that you are receiving more web traffic from social media than a traditional newsletter you are sending out, it may be time to expand your social media presence.
Website/Content Marketing Engagement Received
Website and content engagement metrics matter. How much time are your visitors spending on your website? What is your website's current bounce rate? A website's bounce rate is the percentage of visitors who leave a website immediately after visiting the homepage or landing page where they originally arrived.
A high bounce rate is often indicative of a poorly-designed website or a website that simply does not resonate with the user who is attempting to access it. Consider the bounce rate of your website and the amount of engagement you receive on new blog posts and newsletters you share with your users. If you have one blog that has only received one comment but other blogs with hundreds, if not thousands of comments, consider the type of content which is most appealing to your target audience and demographics for future marketing campaigns.
Sales
Track the number of sales from each individual piece of content you are using to promote your business and brand online. If you are using solutions such as Google Analytics to monitor your website's traffic and your campaigns, it is also possible to enable eCommerce within Google Analytics itself. With eCommerce enabled in your Google Analytics account, easily track the value of each individual page you have on your website to determine the best type of content to share with your visitors and prospective future customers.
ROI
Always calculate your ROI for each individual content marketing strategy you launch. Your ROI involves calculating how much you have spent on the campaign, how the funds were distributed, and how much it costs for you to garner a lead while turning the lead into a sale. Once you have a clear view of your ROI for various types of content marketing, optimize your strategy and ensure the success and effectiveness of future content you publish and share online.
Knowing which content marketing metrics you should track at all times is essential to prevent missing better opportunities or advertisement spaces when sharing your content online. By monitoring the most important content marketing metrics, never feel confused or out of the loop any time you are attempting to reach a target demographic or audience. When you have a complete understanding of content marketing and managing the metrics you are tracking, craft content marketing strategies that are unique and extremely effective at generating leads, sales, and ultimately, ROI.