There are two types of Wireless Mice: radiofrequency and Bluetooth. Each technology is applicable to most daily tasks. Such as browsing, working and playing games. The main difference between these devices lies in the connection with computers: RF Mice need USB receivers to connect. Bluetooth Mice can connect to built-in receivers on most modern computers.
Settings
Radio frequency wireless Mice all have receivers. You need to connect one to the USB port of the computer before using it. connect the receiver and load the battery into the Mouse. Turn the power switch of the Mouse On.
Bluetooth wireless Mice usually do not come with any receivers. The Mouse has a transmitter. It communicates with the Bluetooth receiver built into the computer. Follow the instructions in the user manual to open the Mouse and place it in pairing mode. Then, match the Mouse-like any other Bluetooth wireless device. Later you can turn on the Bluetooth to connect again after successful pairing.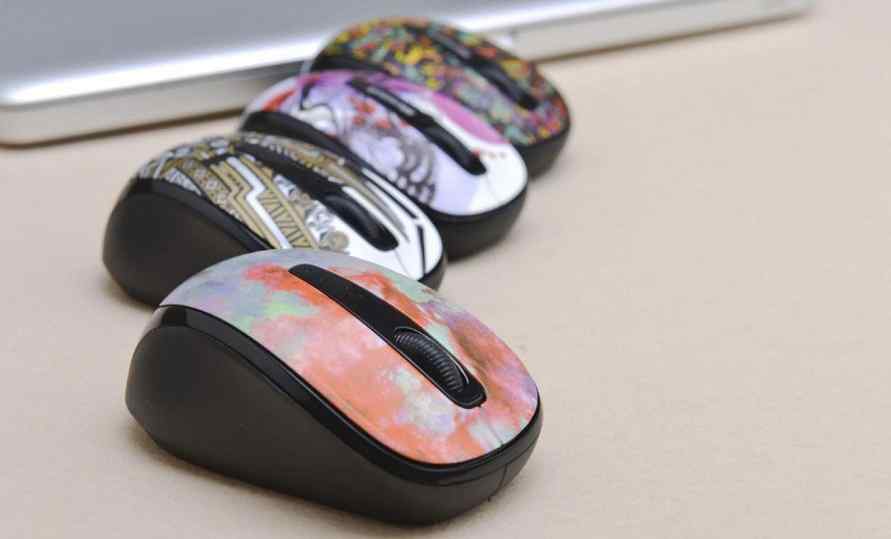 Additional equipment
Most RF wireless Mice can match with the receivers that wrap them. This means the Mouse will be useless when the receiver is lost or damaged. Then you must replace it.
Bluetooth Mouse does not need other devices to connect to the computer. It needs to install additional Bluetooth modules when the computer does not have built-in Bluetooth support. If the receiver in your computer fails, you must replace the receiver before using the Mouse again. If the transmitter in the Mouse fails, the Mouse will be unusable. Therefore, be sure to buy Bluetooth Mouse with good quality assurance.
Compatibility with various devices
There is the main difference between RF and Bluetooth Mice. The compatibility with devices like laptops and desktop computers. Many devices (including those without USB ports) are compatible with Bluetooth peripherals. These devices can match with Bluetooth Mice. As long as the device supports Bluetooth Mouse. RF Mice are strictly support devices with USB ports. These devices can accommodate their receivers. They are compatible with the Mouse itself. In fact, some devices may not provide USB ports.
In general, Bluetooth Mouse is often a better choice. It has better compatibility, portability. It does not occupy USB ports. RF Mouse is a wireless choice for computers that cannot select Bluetooth. Provided there is a USB port. Sometimes you have multiple devices but only want to use one Mouse. Or you do not have enough USB port. Bluetooth Mouse can meet your needs. However, we must acknowledge that the delay of RF Mouse is lower than that of Bluetooth Mouse.