Today, there are a lot of means of transportation to travel short distances like travel to the market to buy grocery or just have a fun ride with kids and pet.
As the technology advances there is revolutionary progress in transportation devices with the passage of time. In past, most people travel on bicycles, scooters, and cars but now people prefer to use hoverboards, electric skateboards, and electric unicycles.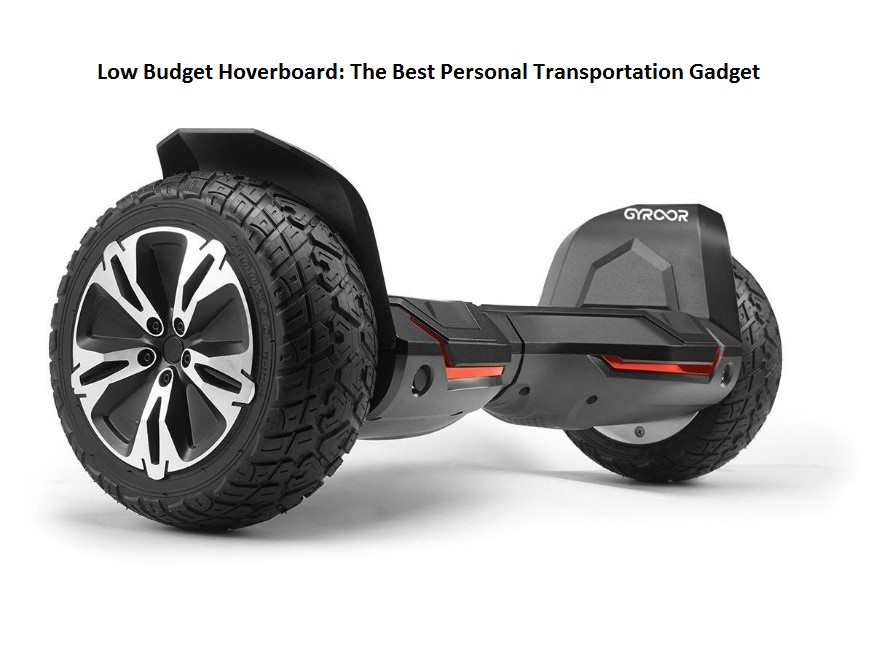 We will discuss some easy means of transportation and their ease for the human being.
Things to consider before buying any electrical transport device
Size: Size of the transportation device should be according to the area where you want to ride it. Area rushed with pedestrians requires small transportation devices
Range: How far can you travel on the transportation device? Enough battery charging is required to cover that distance
Wheel size: Wheels and their types should suitable with the terrain to avoid any mishap
Portability: The weight of the device for carrying the rider also matters a lot
Learning curves: Some transportation devices are easy to handle as compared to others
Cheap Hoverboard – A self-balancing Scooter
The hoverboard is the latest and the advance mean of transportation, becomes famous in recent years. The markets are now crowded with several types of hoverboards after the increasing demand of this self-balancing portable device.
Features
It has a gyroscope, pressure pads, and tilt sensors. You can control it by a footpad.
Normally 5-inch tires are recommended for kids and 8 to 10 inches for teens and adults.
The maximum speed of the standard hoverboard is up to 12mph and covers a distance of approximately 12 to 17 miles.
The hoverboard is the self-balancing The rider can balance the gadget according to his own will
It has incredible features like the LED lighting system, multiple learning modes, inbuilt Bluetooth sound system and much more
Advantage
The hoverboard is easy to learn and handle
Best to cover short-range distances
Safe due to slow speed and simple features and specs
Disadvantage
A severe incident of a fire catching and overcharge explosions is noted
Not suitable for long-range distance
Electric skateboard
An electric skate is an entire-time favorite device among youngsters and kids. An electrical skateboard is a more advanced form of a simple skateboard. The electrical skateboards have an external battery mounted under the board. The Inboard M1 is the only board that has its motor in the wheels. The electric skateboard has efficient running as compared to the simple skateboard
Features
The electric skateboard has rechargeable batteries. It takes 4 to 5 hours to charge
The electric skateboard can be controlled with an RF remote control
The electric skate can gain a maximum speed of 18mph to 34mph depends on the model type
Advantage
Gives the opportunity for stunts and tricks. thus is a high fun factor
Can be used without batteries
The rider rides it with his stamina to anywhere or any terrain
Disadvantage
Not suitable to ride on off roads
Doesn't have Led lightening system
Riding in rainy condition can cause a problem for the rider
Electric scooter
The transportation device of old ages was basically designed for the kids but now some electric scooters are also available for the adults.
The electric scooters have a long vertical bar attached with the handle and handbrakes to control and small wheels under the board. It is best for smooth surfaces. Whereas for off roads electric scooters with big wheels are available in the market
Features
An electric scooter can be moved with or without batteries.
The branded scooters attain a maximum speed of 20mph
The handle and brakes are used to control the scooter
Advantage
The very affordable and cheap transportation device
Easy to maintain balance on it
Everyone can ride it easily
Disadvantages
Can't enjoy full stunts and tricks
It has a limited Unable to travel the long distances
The Segway E + or Air Wheels S3
The segway is basically the hoverboard with handlebars to keep strong balance during the ride. It is affordable and available at cheap rates in the market under $400 to $4000. Its features and working are the same as the hoverboard. It is known as the grandfather of all EPTDs
Features
These Segways can cover a distance of 40miles at a speed of 11 miles per hour
Suitable to ride on smooth surfaces
Ideal for indoor use by disable or injured persons
Advantages
the handlebar makes it easy to handle and travel on
Safe to ride by everyone including elder persons
Disadvantages
Have low speed as compared to versatile hoverboards
Not suitable to ride on off roads
The electric unicycle
The electric unicycles are the most portable EPTDs. It is a self-balancing portable device with large wheels. It allows you to ride on dirt surfaces as well as smooth surfaces. It has a powerful motor system which ensures a smooth ride
It can be used to cover medium-range distances like going to shopping malls, or just have a fun ride along with your pet dog
Features
It can cover a distance of 50 miles with a maximum speed of 12mph. The speed and range depends on battery size, quality, and wheel size
Advantage
You can easily store it anywhere due to its lightweight and limited size
It can be controlled easily by leaning your body backward and forward
It is a highly portable device
Disadvantage
The standard electric unicycles lack lightning system so is not suitable for night travel
The standard electric unicycles have less speed and cover a less distance range
difficult to learn to ride
Which one is the best?
After going through all of these riding devices the question arises in our mind is that among all of which one is the best?
Well, it depends on the situation and terrain on which you want to ride a device. It's up to you to better decide yourself after having a look upon the specs and features
But in my opinion
The cheap hoverboard is the best among all transportation devices due to various facts and features, for instance, luxury hoverboards have advanced and outstanding LED lighting systems which make it easy to travel at night which other transportation means lack.
Moreover, it has some advanced features, such that, the inbuilt Bluetooth sound system for the full entertainment.
Besides these, the hoverboards are the best gadget to climb up on the slopes and along the obstacles thus gives you the full source of enjoyment and fun