As more people realize the need to push for sustainability, businesses are also driving green changes in their simple ways. Some are investing in virtual printer software to reduce paper waste. At the same time, others are upgrading their office equipment to conserve electric energy.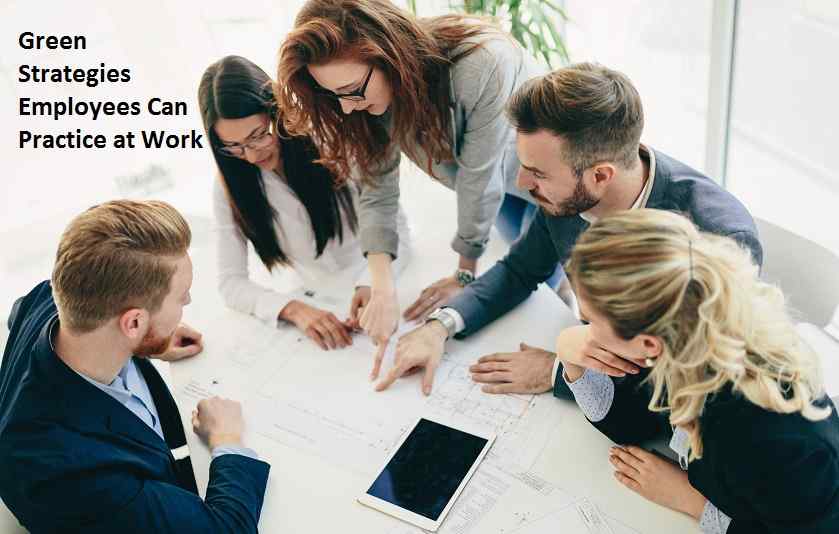 But you don't have to be a business owner to inspire change. As an employee, you can practice these ten green strategies to contribute to a healthy, eco-friendly workplace: These are below –
Ditch the Car Ride – Start your day right and green by walking or bicycling to the office. Transport is among the most carbon-intensive industries. Reduce your carbon footprint by ditching the vehicle ride. If it can't be helped, invite someone from the office to carpool with you.
Let the Sun In – Studies have shown that natural light boosts productivity and promote better health at the workplace. Make it a habit to open the shutters to let the sunlight in. Apart from its obvious health benefits, it also helps the business cut down on electricity costs.
Bring Your Plants to Work – Attention, all plant parents! If you love tending to your garden at home, it's high time you bring your green babies to work. According to studies, the benefits of plants go beyond aesthetics. They also help filter the air and reduce stress, which essentially adds to your workplace motivation.
Bring Your Own Reusable Utensils – Ditch the plastic spoons, forks, and cups when you order to-go meals and get your coffee fix by ensuring you have your reusables with you all the time.
Use Green Office Supplies – You don't need to shell out hundreds of dollars to stock your supply closet with office staples. Got paper receipts or printed documents you no longer need? Recycle them as sticky notes or scratch papers. Small things like this go a long way in saving the environment.
Avoid Unnecessary Printing – A report by Record Nations revealed that an average employee uses more than 10,000 sheets of paper each year, of which 45 percent is tossed in the trash. Key takeaway? We tend to print out files out of habit than necessity. Consider setting up a virtual printer software so your print-ready documents won't go straight to your printer.
Use the Recycling Bins Properly – Recycling bins are everywhere, but not every one of them is being utilized properly. You're just one employee, sure. But if you segregate your trash properly and encourage others to do the same, think about the impact you're making for our dear Mother Earth.
Turn Off the Electricity – Many businesses are guilty of leaving their lights or thermostats on overnight. As an employee, you can practice turning off the light when you leave work or putting your computer in Battery Saver mode whenever you're idle.
Work Remotely – In a 2014 study, 82% of remote workers reported that telecommuting helped lower their stress levels. If your company allows you to telecommute, grab the opportunity to work remotely to reduce your carbon footprint and help cut down on overhead costs.
Bring Your Habits at Home – Being a green warrior must not stop once you're back at your natural habitat. To truly make a positive impact on the environment, live a greener lifestyle wherever you go.
When it comes to saving the environment, it doesn't matter if you are an employee or a business owner. Making a small step towards a better environment will make a significant impact in years to come.
Also Read: Top 5 Employee Monitoring Software in 2020