Talking about any business the key to success is the workforce. And for a dedicated and happy workforce, one thing that needs to work perfectly is Payroll management. The processing of payroll is a very difficult and complex task when done manually. For bigger organizations the task becomes herculean and thus there is a need for Payroll Management Software to avoid any errors and keep all aspects of employees' finances in place. If you have an app idea that makes your payroll management easy, you need to turn it to reality today.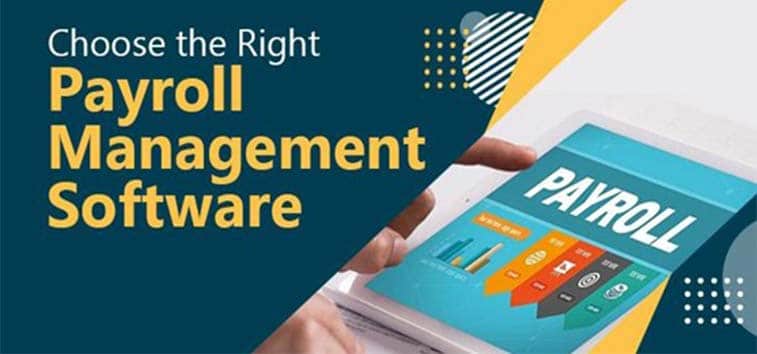 Hiring the right developers for your payroll management software can easily minimize the administrative pains that often plague the finance department, and help your company move ahead with a highly satisfied workforce. The experts who have been working for payroll software development cover here points on what to look for in payroll software to reduce costs, save time, and boost both employee and management satisfaction.  Know how to evaluate payroll software features, review costs and ease-of-use, assess outsourcing and compare specific payroll software to HRS and HRIS.
Finding the Right Payroll Management Software
Developing the right payroll software would make things quite easier for you. If you hire HCM development team for your payroll software and share all your requirements, your workforce's satisfaction financially becomes viable. Your payroll solution should tick all the aspects of your business size. Some of the features that you cannot overlook as you conduct due diligence on your payroll software solution are listed here.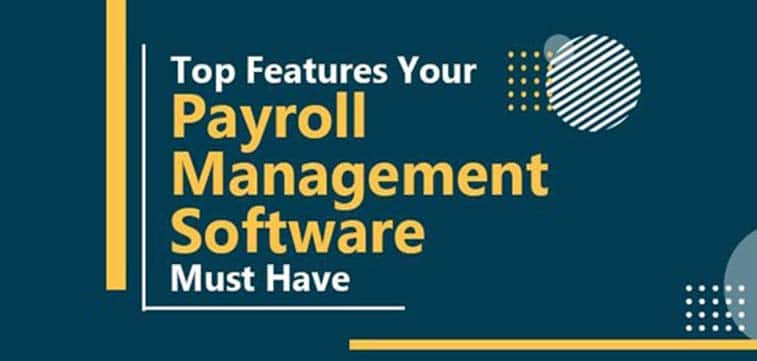 1.    Easy Data Processing and Calculations
The work-horse feature of any payroll solution is automated calculations.  The records of regular payroll are to be maintained along with regular deductions, holidays, bonuses, leaves, and overtime and employee benefits. Preparing the final statements considering and calculating all the details is difficult. Thus, payroll software would first be able to record data, modify when required, and make calculations evaluating the stored data.
2.    Flexible Payment Methods
As your organization holds diverse employees from varied cultures so do their financial needs. Some may need you to transfer the amount via different payment methods while someone else may need something else. It is important that your payroll system can enable multiple payment vehicles and flexible payment frequencies to reduce the financial pressure on your employees. If you go the extra mile your employees would walk two for you.
3. Simple Tax Compliance
Tax compliance is an important factor that actually needs loads of calculations and wits to keep things perfect. A software solution that keeps these complex things handy is the need of the hour. You need to find software that considers everything from IRS to EEOC to Sarbanes-Oxley and even some of the more complex compliance regulations such as GASB 87 and many others that have to be abided by within your accounting processes. Along with this, the new-age software would also take care of the constant changes that are a real pain in the head. It is important that your payroll developer comes up with simple yet feature-rich and user-friendly.
A pitch-perfect solution would take care of the compliance deadline; get your employees their tax forms accurately and on time. Make sure your developer has your covered in case you face any troubles.
4. Secure Financial Information
Keeping rest aside, the most important thing is securing the payroll systems. The retention of employees' personal and finance-related information is something that is to be ensured before your developer moves forward with other functionalities. Secure cloud storage would bring customer confidence and prepare for disaster recovery taking away the pains of storing all the details off-site.
5. Built-in Payroll Reporting
A lot of payroll software comes with a reporting feature, but some of them are quite complex. The key to smart and user-friendly payroll software is its ease. The built-in payroll reporting system has proved to meet most clients' requirements or announcing dashboards that give critical numbers initially. These alternatives can reduce end-of-week/month/year migraines that numerous finance team members may face.
For the temp reports that all managers request, it is more important to have customized reporting than anything as it is easy to utilize and simple to spare. When those custom reports are generated, the alternative to automate the generation of those spared reports is likewise a significant efficient time-saving tool.
6. Track Time Easily
For an organization to pay its finances easily it is critical to report, confirm, and forward hours to the finance team in a convenient manner to get workers paid effectively and on schedule.  Having a focal programming framework that can perform time tracking, combined with an easy-to-use application that lets representatives record time and chiefs favor and communicate that information, can bring your finance handling into the twenty-first century.
Managers ought to have the option to effortlessly check their hourly employees' time, so finance people aren't left to find approvals and reconcile time punches days or sometimes even weeks after the work was finished. The delta between when a worker works and when their hours are confirmed can prompt shortcoming as well as time misrepresentation.
 7. Better Geotagging
If you have geotagging services you can easily know which of your employees during timestamps improves time following and forestalls time card misrepresentation. Geotagging is quite helpful in the present work-from-home world. Mobile abilities of finance based software are critical to precise geotagging and geofencing.
8. Smart Payroll System
Imagine getting to your work area toward the beginning of the day and seeing some notifications that your reports are in your inbox/network are sitting tight for you. That is obviously far better than getting to your work area with a day of reports rushing towards you like a bullet train. A decent finance system can make this a reality. Automation can go past answering to incorporate things like mechanized exchanges and administrator check of hours.
A well-organized and logically developed payroll software ought to be able to get mistakes when they happen and the predictive ability helps reduce human intervention and to dodge errors later. This technology can also point an employee neglecting to record a break or enter their ongoing PTO day into the framework before it continues to a point where fixing it requires expensive worker hours and excess manual cycles.
9. Ease of Maintenance
Imagine going through hundreds of documents and completing the paper works before you complete the process. It's hectic and tiring. Not only it is wasteful but harms the environment too. One more reason to have payroll software is to "become environmentally viable" so that the employees can ditch age-old paper works and get snappy access to ongoing data on their devices rather than on a piece of paper. Employees overwhelmingly prefer digital access to their salary and benefits data, so search for current arrangements versus suppliers that vibe stuck before.
Wrapping This Up!
These are a few important points that one needs to consider when they hire a developer for their payroll system. Along with this, you need to take care of the cost and the access you want. Also, make sure your developer trains your team to make the best of the system developed. With a payroll software customized to suit your organization, be ready to deliver results that come with the help of self-motivated, happy, and satisfied employees.
________________________________________________________________________________________________________________________________________________________
Author's  Bio: Working with A3logics for over a couple of years, Scarlett has developed an in-depth knowledge of HRIS and HRMS. She is quite aware of various software trends in the field and has helped A3logics be one of the top HRIS and HCM software development firms around the globe. She has helped the organization expand its mobile app development services to various parts of the world. In her free time, she loves to have coffee with her favorite Agatha Christie mystery.