Search Engine Results Page (SERP) are web pages utilized by users to search for anything online via a search engine. There are some most common search engines such as Google, Bing, Yahoo, etc. Users must input their search query as keywords by specifying phrases and terms. With the help of a SERP, the search engine will display the entire results. SERP Optimization is unique and search queries will perform within the similar search engines. However, you must make use of the same search queries or keywords. Entire search engines will virtually be presenting results for their users by customizing the experience.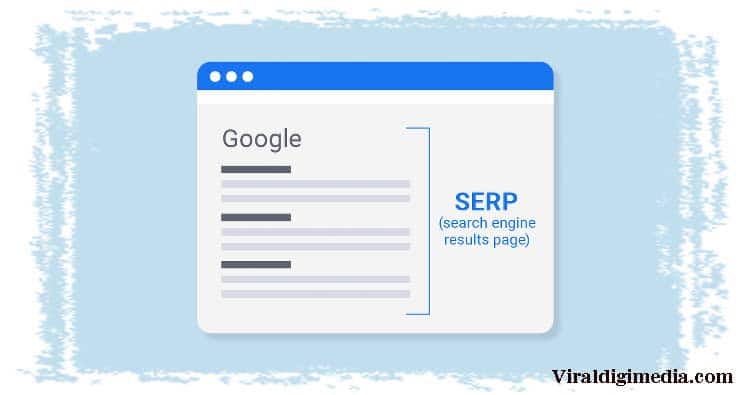 Depending on various factors by using search terms like user's social settings, browsing history, and physical location. Two different SERPs will look unique and also include numerous similar results, but it will feature different subtleties. SERP (Search Engine Results Page) appearance will consistently change because of various experiments. It is performed by Bing, Google, and even other search engine providers for providing users with a responsive and intuitive experience. The combination of rapidly developing and emerging technologies are available within the search space. It will assist the recent SERPs to appear different apart from their earlier predecessors.
SEO (Search Engine Optimization)
SEO (Search Engine Optimization) is one of the most important practices for optimizing web pages and websites. It will discover within the search engines and results in the visible placement on the SERP page. The task will be accomplished by using numerous means and known as SEO Off-page and SEO On-page techniques.
SEO Off-Page
Similar to SEO On-page techniques, the SEO Off-page will utilize its strategies to affect the whole website. Some common SEO off-page techniques are submissions to directories, content marketing, social bookmarking, and link exchange & building. A few others like creating online communities within the social media and even search engine indexes.
SEO On-Page
SEO On-page will refer to the best practices for site owners and web content creators to follow. It will ensure that you can possibly discover the content easily. You can find the detailed page of creating metadata for each element and page. Some of them are as follows:
To name
Make use of cleaning the HTML code
Keywords inclusion with relevant subheading and headings
Static URLs
Unique use
Images
Although it will comprehensively cover the entire scope of SEO (Search Engine Optimization) and also broad to cover. With an organic perspective, SEO will primarily focus more to achieve the highest rankings. Some businesses will recruit or hire an SEO professional or an agency for performing their SEO work. Apart from this investment, organic search will place the ranking without changing money in hands.
Search Algorithms and Ranking Signals
Depending on the various factors, the search engine will index the listings within the Organic results. This process is also referred to as "Ranking Signals". For an instance, Google features will utilize the search algorithm depending on various ranking factors. Apart from Google, no one will understand it precisely and think about the importance of others. Earlier, most of the sites can use the link profile for access.
Numerous external links will connect the specific web page or website from other websites. This is another important ranking signal to know. To some extent, similar to Wikipedia, it will prominently rank with organic results for various search queries. With a rapid pace, the search advances of the ranking signals are crucial with the search algorithm. It is a consistent frustration for SEOs with less important today.
SERP (Search Engine Results Page) and PPC (Pay-per-click)
Both PPC (Pay-per-click) marketing and SEO will focus more on advertising budget investment for achieving the prominent positioning within SERP. However, it is not much easier and simple to invest more money in the advertising campaign. But, advertisers should think strategically for achieving their pre-design goals. It could be an auction to utilize the paid search functions. They can bid on keywords, which are relevant to utilize for their business and trigger to showcase their advertisements.
While searching for any preferable keywords or terms, it will display the advertisements. SERP will display the ad depending on the various factors. A few advertisements will display only with the help of organic search results. Even others will display on the right-hand side of the organic search results. Some of the advertisements will utilize extensions and others may not.