User behavior and preferences are evolving. Customers change applications, instant messengers, social networks and websites. When it comes to the Web, the buyer is a constantly changing indicator.
How to make your website visitors excited about your offers and start buying your products? We want to share with you 8 ideas for online promotion so that you can experiment and choose the ones that will make your business grow!
Create a website, with Weblium, today's most promising website builder, and get a bunch of bonuses even on a free plan! If that's not a good option for you, Website Advisor suggests many other website builders, go and check their site!
1. Offer discounts and free content
In online shopping, discounts and offers not only push people to buy. They help attract new subscribers to the email newsletter.
Expand your sets of discount offers and free content relevant to different segments of your target audience.
Try offering your potential customers to subscribe to email newsletters and start sending them the best deals, useful materials, and e-books – all free and unique content can motivate users to share their emails.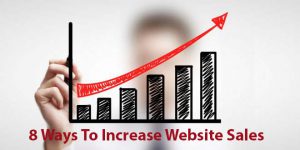 2. Develop a loyalty program
You need the customer to not only buy your product but also to continue buying it.
Offer a loyalty program to those people who have already bought something. Create a system that will encourage customers to spend more on purchases.
For example, offer buyers the opportunity to collect bonuses that they can use while making their next purchases.
You can reward them not only for making purchases but also for reviewing your products, spreading the information on social networks, reposting photos, mentioning the brand, etc.
3. Hold contests
Users are attracted to the things they can get for free. Reach more customers with the help of exciting contests. But make sure to offer a truly cool prize that they will want to compete for!
You can announce the competition right on your website or in social networks (or even both!). This will attract more new users and increase the number of subscribers. Contests in social networks are one of the best ways to increase brand awareness, get subscribers and increase sales.
To create a good contest, do the following:
     

create a unique hashtag;

     

create a video/picture announcement for the competition;

     

publish the terms of the competition

     

add posts to inspire your subscribers;

     

moderate comments and communicate with participants;

     

manage user-generated content;

     

comply with the social network's terms of use.
4. Create online support
Shoppers like when online stores help them to make decisions. Try adding interactive help: chat bots, rating, recommendation tools, etc.
All this will help to answer customer questions and determine their preferences. Collect this information and use it for further communication and the creation of personalized offers.
For instance, the Barilla website offers visitors to try the recipes with the products, that they can buy in the store. At Warby Parker, after answering five questions, they offer you a frame that matches your preferences and sends it to you to try it on.
5. Create videos
A short review or promotional videos increase sales. Test the idea on several products to understand whether it is worth continuing to work in this direction and whether the format pays off. If so, feel free to experiment, use new approaches and various video formats.
The WatchShop sellers added videos to some of the products that help you to view the product from all sides.
6. Show that people recommend your product
Reviews of real customers do work! But it becomes even more convincing if these reviews have photos or videos of the product in use.
Potential customers will see that your products are popular among people like themselves, and they will feel more confident when making a decision to buy something.
7. Engage Instagram users
People visit Instagram not only for posting and viewing photos. They are constantly buying products here:
60% of users find out about goods and services on Instagram and 30% of them make a purchase;

the average purchase price is approximately $65;

customer engagement is 10 times higher here than on Facebook.

Visit https://nitreo.com/ for how to increase fast Instagram followers.
How to attract Instagram users to your website:
hold contests;

publish useful content;

repost user photos of your products (you get content created by the users themselves);

create the page with the appropriate design, add the link to your Instagram page.
8. Develop mobile promotion
More and more brands are realizing the relevance of mobile promotion.
The essence of mobile advertising is to use users' geolocation and adapted advertising, which allows users to visit the online store while they are on the go or doing shopping.
How to use mobile promotion effectively:
optimize the site for mobile devices users;

make videos;

use Facebook, Instagram, and their advertising tools;

work with current customer needs;

use Google Analytics to find out more about your mobile audience.