You know the importance of a brand consultancy and what services they can offer your brand. But, it is important to choose the best brand strategy consultant group to make a difference. While some may get approach one company and feel the bond, others may have to invest a lot of time and effort in choosing the right brand consultant. Here are a few things which you should think before hiring your brand consultancy firm: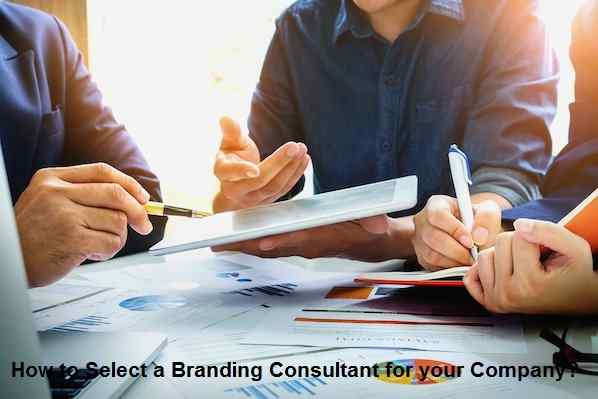 Do they know about your business?
You certainly have to give a little brief to the company about your business before you can make a decision that they understand your objectives or not, a team which naturally understands your ambitions and goals will often be more appealing in comparison to the one confused with your objectives.
You don't have a one-size-fits-all strategy for branding. Hence, a consultant company should understand your unique elements and provide you services accordingly.
Do they have good experience?
Experience is essential, no matter in which field you are looking for. And, when you talk about best strategy consultant for your company, make sure the group is well-experienced in all the channels which are important for you. Check their present portfolio and evaluate the reviews of the past clients. When you think of hiring brand consultancy, there isn't any substitute for experience. The more abilities a prospective company showcases, the better it is for you.
Are they ready to offer guidance?
A brand consultancy isn't just to do according to your suggestions. If you wish to get the best results for your website and branding, then the experts should have a lot to offer you. A good brand consultancy will offer to lead you through all the problems with effective strategies and techniques. So, it is important to know whether the company and innovative and futuristic insights. Are they ready to offer you a customized strategy?
Are they simple to contact?
Whether you have a big company or you own a startup, the brand is the most valuable thing for any business. So, when you plan to invest in a group to make your brand appealing, then make sure you can communicate with them as frequently as you want and need to. Find out how you can contact them and how often they will be available to you in a day. Find out their working hours and see how they mix and match your ideas with their strategies to create a new visual identity for your company.
Are they adaptable?
Lastly, you need to ensure that you have chosen a consultant who is fully adaptable according to your expectations. A good brand consultancy will never force their suggestions. They will also listen to your ideas and feedback all through the branding procedure and make suitable changes as and when necessary.
Your branding consultancy should acknowledge your audience and objectives. Thus, it is important to hire someone as reliable and reputed as Eventige for this purpose. So, if you are looking for extremely for good brand consulting services, then visit eventige.com/branding-design