Nowadays, everyone wants to make money with fewer efforts. So, people seem to take shortcuts in their work instead of finding out the short ways to work hard or in some lengthy ways. Short ways according to me will be less risk associated work that would benefit me without spending much time doing it. For e.g., Right from getting paid for tasting ice-cream, chocolates, wine to getting paid for searching for information on the internet or reviewing websites and apps. Many of you will think, do people really earn by such means? The answer is Yes, and it's the short but intellectual way of earning. But everyone cannot find these jobs easily. This doesn't mean that there are no other ways to it. Let me tell you the next easy way of earning, it is through affiliate marketing.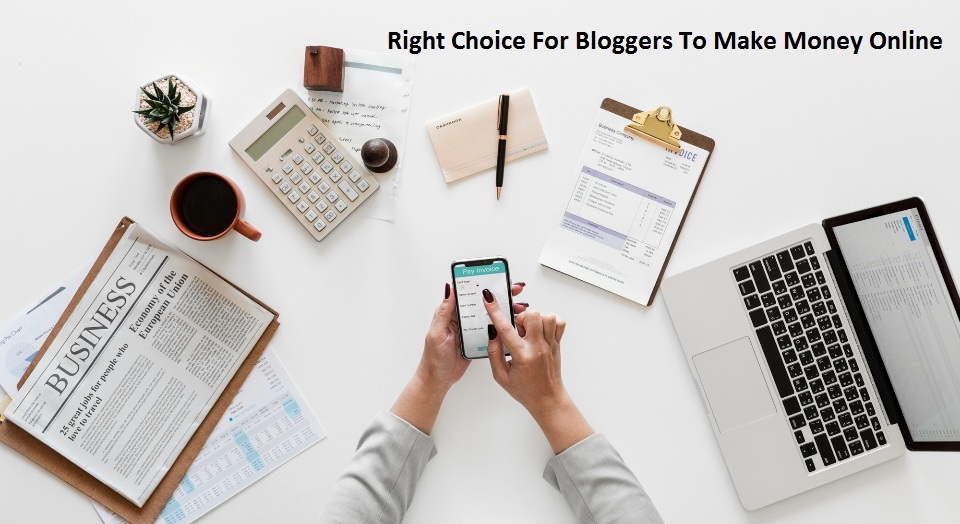 Affiliate Marketing is nothing but earning a commission on the sales you make by selling other's products. This can be a supplement for your regular income. You will get products and other advertising materials from your parent company, your task will be to promote those products to your audience and earn from it.
When we talk about marketing and sales our general perception is one needs to travel to different places, make and show them presentations to educate people about what you are offering. This takes a long time and hard work and must not be liked by everyone. But, the main plus point about Affiliate marketing is you don't have to do any of the field sales or marketing. You can carry out your work through the internet from any place and at any time you want.
Read the article explaining the fastest way to earn money online through affiliate marketing.
Read More: How to Get Best Dedicated Server
How to become an affiliate?
The one who gets into affiliate marketing and works for it is known as an affiliate. So to become an affiliate you need to signup for an affiliate program.
But the real challenge is to find out the standard and genuine affiliate marketing program. With so many programs, available on the internet how could you choose the best one? Know the following points from your providers before getting into it:
(1) How much percentage you will get as a commission?
Every company gives different commission to their affiliates. This percentage varies as per the number of sales you make in a week, month or in a year. As a beginner, you must be aware of the percentage you would be earning at the start level.
(2) Duration of your payment:
As an affiliate, you get a link from the parent company and your sales depend on the clicks through your link. The time span between someone clicks on your link and you get paid for it need to be considered. Ensure that, this time span should not be more than 1 or 2 months.
(3) Where to promote:
Sometimes companies are platforms restricted for their promotion. So, you should first ask them, what platforms can you use for your advertisements. Are you allowed to promote on your own blogs, or through emails and other social media channels? For which country the program is made.
Now after doing the initial research it's a time to get started. Want to know how? Read the following points for the same:
1) Find the best program for you:
In order to find the program, you need to first decide your niche and interest of the market. What work can excite you?  Which product should you choose? I would suggest that you choose the product or service in which you have already worked. Web hosting is a very well known industry for everyone. So, in that industry, most of the web hosting providers have their own affiliate program. I personally suggest you MilesWeb affiliate program because of their commission structure and payout ways.
2) Target right audience:
You will earn only when your link makes sales. So, instead of publishing the link everywhere you go, first, decide what kind of audience you want to target. Figure out what your customers want your program should include or exclude the things. And suggest the key points to the parent company to make the program a great success. Remember your audience knows more about your product than you because you are a seller and they are buyers!
3) Differentiate loyal customers:
It is very important to handle your loyal customers with some extra care because they are the ones giving you recurring business. You can build a subscriber list for such loyal customers to inform them about the new products (for upselling) or even give them special discounts/ deals.
Highlight your most benefited deals. This way you are telling your audience that you run a genuine program and they can do this too.
4) Ask for free materials:
To support your marketing campaign you can ask for the banners, posts and promotion codes. These supportive freebies can add more value to your blog advertising, also, it's an easy way to convince people about the price, products, services they will be getting.
5) Check the support system:
You can need help from your parent company anytime. Make sure your company stands by you to solve your customer's issues. This builds a strong relationship between a parent company and you and also between your customers and you.
Final verdict:
Affiliate marketing is a very easiest and reliable way of making money through the internet. It can be more effective if you can relate to your product and add value to your customers and company.