Coimbatore is one of the fastest-growing cities in the country. The city is well known for its textile mills and is now carving a reputation as a major hub for software development. It is a well known educational center and has been one for nearly a century now. With so many progressive institutes and industries, it is not surprising to see a significant economic migrant population in the city.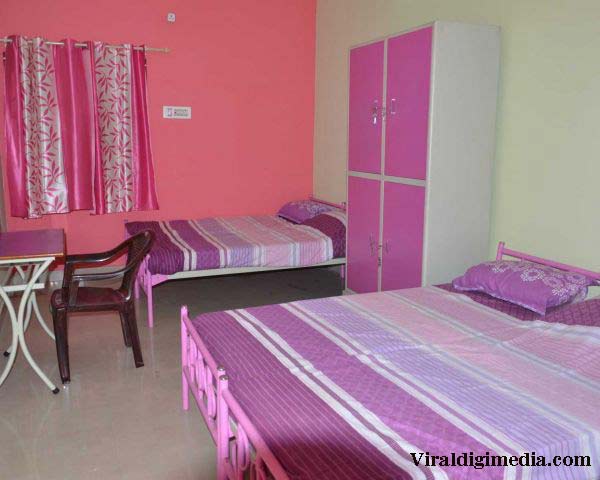 Coimbatore sees a heavy influx of young students and professionals every year. Subsequently, there are a lot of PGs and hostels functioning in the city which cater to the needs of these youngsters. While you will see the tag of best PG in Coimbatore for many accommodations, do not be conned by them. If you are looking for a PG in the city, there are a few things you should keep in mind before selecting a place.
Locality
As a newcomer to the city, it might be difficult for you to know about the different areas and localities but when looking for accommodation, you should always pick one that is close to your educational institute or workplace. Not only does this save you money on transportation, but you will also be living around people with similar circumstances. You should be able to find a good PG within close distance of most tech parks and educational institutes. As a rule, most well managed PGs have security and CCTV surveillance and are located in good neighborhoods. Another benefit of living in an upscale locale is connectivity. In a fast-paced city like Coimbatore, you need to live in an area that is well connected and has good public conveyance facilities.
Amenities
This is something you shouldn't be compromising on. While most PGs offer bare necessities like closet space, a bed, and a chair, you should pick one that offers modern facilities like high-speed internet and air-conditioning, etc. While this might seem a little extravagant to you, most professionally managed accommodations offer all this and more for a similar price range and you should make full use of every opportunity. Utilities like these have become commonplace and every PG worth its salt should be offering them along with services like laundry and housekeeping.
Food
Although it is difficult to ascertain the quality of food in one encounter, checking whether the PG has a menu or not and the quality of food on the menu can tell you a lot. The state of the kitchen and the storage area also reveals a lot about the food standards of a place and how they treat the residents. While professionally managed accommodations are very transparent about their food preparation and serving, in most other places it can be a bit tricky to get the full picture. In any case, you should never overlook food when looking for a decent place to live.
Looking for your next accommodation is never easy especially if you are new in town. Coimbatore is home to many PGs and hostels, enough to overwhelm you with choices and options. However, you should know your priorities and the value of your money. A good PG in a safe locale with spacious living rooms, recreational and interactive zones, security, good meal service, connectivity, and services is no longer a fantasy. Professionally managed accommodations like Stanza Living are standardizing and homogenizing the PG experience by offering not just modern amenities and great services but by providing a better, modern alternative to listless and apathetic conventional PGs and hostels. With these accommodations, you are renting an experience, not a room.