A digital workplace has turned out to be the core source of experience in numerous organizations. If you are thinking about enhancing your digital workplace it could make you wonder what is there in it for me. When you have a digital workplace there are numerous benefits for an organization.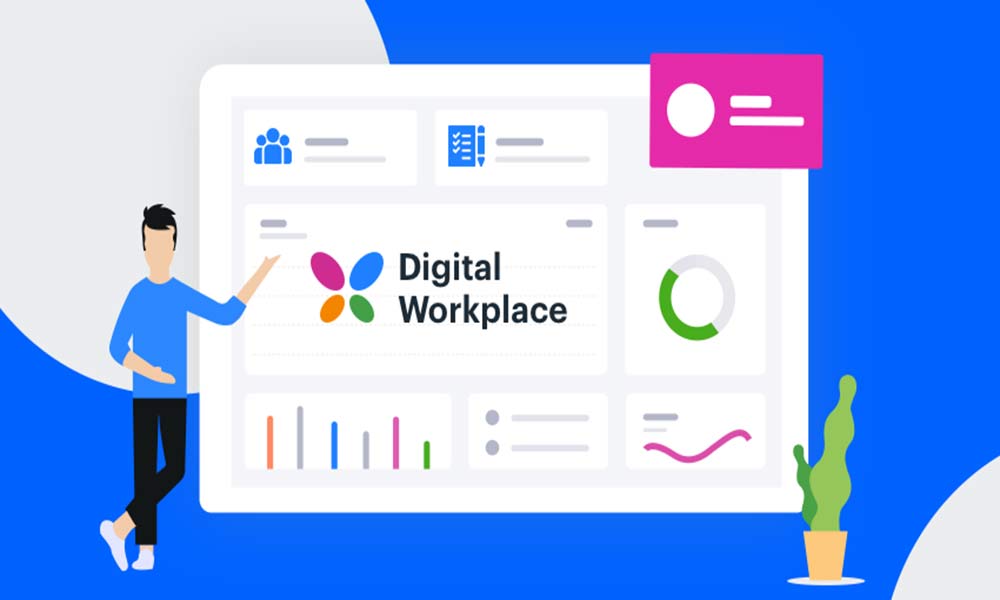 An increase in flexibility
In a flexible digital workplace leeway is provided in terms of work environment and work schedule. With the aid of digital tools like mobile intranet software even if you are employees are on a strict schedule they can connect easily. This would provide them with the flexibility of achieving a work life balance that aligns with their personal lives.
Trims down operational costs
When you opt for an interactive chat board or a virtual meeting, it reduces the in person collaboration. This would provide savings on overhead costs like space and office furniture. If you are choosing a SaaS platform there is no longer any need for a large team to manage custom software or on premises server which requires time consumption keep up.
Contributes to increased productivity and efficiency
In the era of community calendars and shared Google docs it is an easy task to collaborate projects in real time for getting the projects done now and not later. Such digital advances would be streamlining the process and in less time an employee would be able to get a lot of work done. According to a recent survey nearly 77 % of the employees have reported a higher increase in their productivity levels. A lot is attributed to digital advances that streamline the process that the employees prefer. Even if you choose user friendly tools the employees would be able to collaborate at their own end. This would free up the IT teams to focus on tasks that are vital for an organization.
Enhances innovation and communication at the level of a company
It is known to enhance communication among the higher and lower level employees. If the digital workplace is well constructed it allows free sharing of ideas in an organization. For example, there are apps in place to enhance communication at all levels in an organization. What it means is that everyone has an option to share their own ideas and views.
Contributes to improved levels of employees experience
Collaboration tools in the form of employee feeds, social directories will allow the employees to communicate and interact with each other. It goes on to formulate a strong professional bond that develops team work and would provide a degree of belonging.
Improves performance
With the aid of effective digital tools like an intranet, it can leverage Google analytics integration it enables to figure out key KPIs like the time that you are spending on the website along with the bounce rate. With the available information to optimize the process you can understand the areas to improve. This is both at an internal and external level in an organization.
The process of talent recruitment and retention improves
A quality candidate would be progressive and conducive to advanced work environment. When you are delivering on these expectations via the aid of a digital platform, candidates who are innovative and skilled would be attracted on to the job. The companies that have adopted a digital workforce have reported 25 % less turnover, and employees are more likely to stay in a business if they are handed out digital opportunities.
A digital workplace has a major impact when it comes to the satisfaction levels of the employees. If the right type of digital workplace is provided there is an opportunity to connect with peers and there is bound to be an exchange of ideas and thoughts. Such capabilities ensures that all employees are valued develops a sense of engagement and happiness at the workplace.
In addition employees who are working remote even in a month would feel that they are 24 % more likely to feel happy when they are working. A digital workplace facilities an option of work for all indicating that the employees would be more responsive  and flexible to the needs of an organization. Finally it contributes significantly to superior levels of customer service.
Follow – https://viraldigimedia.com for More Updates