Quality in a blog does matter, but it's of no use to you if you don't optimize your blog according to SEO settings along with it. For beginners, learning SEO optimization might be hard which is where SEO services in Europe come in play if you can't get a hang of it yourself. However, having a basic knowledge of it can also help build your own content and work on it.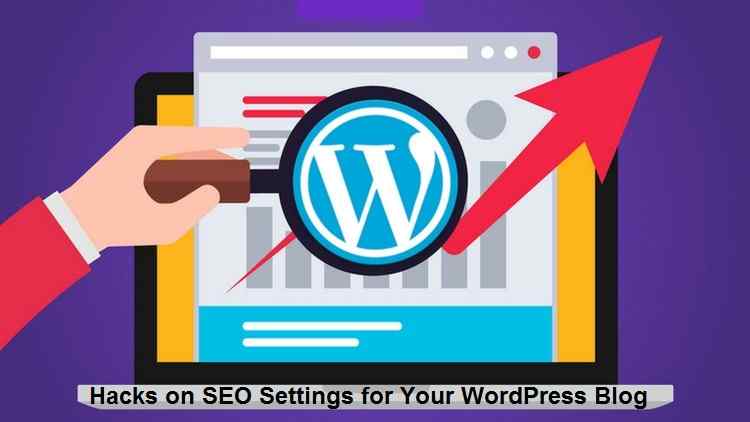 Here are a few tips listed below that can help you get a great start at your WordPress blog.
Search Engine Visibility:
WordPress has a built-in setting option where you can turn off the visibility of your blog on search engines. This feature is useful if you want to keep your site private or if you're working on development. However, if you're writing a blog that needs to attract the audience make sure you turn this feature on.
Permalinks are useful URLs that readers can easily pinpoint and remember for future reference. For example, if your URL looks something like http://wordpress.com/blog/hacks-on-seo-setting-for-your-wordpress/, rather than a URL with random alphabets; this will make it easier for the reader to remember the URL as well as also prove beneficial to get an idea of the blog itself if your work is back linked on other sites when you're working on link building your blogs.
Site speed can determine your views drastically. If your site speed is lagging it affects your reader's experience and they might not even want to continue reading a blog that takes too long to work. For this reason, WordPress gives access to hosts that charge monthly so that you can leave this job to them and they'll optimize your site to the best of their abilities.
Make Use of Categories and Tags:
Categories and tags not only structure your site and organize it efficiently but also makes it easier for the reader to quickly identify the topic they want to read instead of wasting precious time scrolling through the entire blog, which can immediately make them lose their interest in the blog as well. Categories are used for a broad organization of topics for example you can categorize an archive as 'seasons you don't want to miss' and write about all the latest most-watched seasons individually inside that category. Tags, on the other hand, are used for specifying further aspects of that blog such as if you write about the season 'The Haunting of Hill House' you can make tags of horror, thriller, suspense under this blog to further specify that blog post.
Let's be honest, writers tend to spend most of their time writing a blog and then add pictures at the end where they're tired and don't want to spend any extra time. However, the few extra minutes you spend on optimizing your images can totally affect your overall search engine ranking. A blog that has images which are properly named as well as include captions tend to attain higher rankings than one that is missing these elements.
If you need a person to help you with optimizing your blogs to guarantee them attracting audiences and higher rankings, Seeders Agency helps you take care of all that and more. All you've to do is tell us what you want and leave the rest to our experienced team of SEO optimizers.