Many college professors tend to complain that an alarming number of their students cannot write well. Writing college papers, and any sort of writing people do for the rest of their lives is very different from the type of writing students do in high school. College papers should articulate the writer's views or perspectives in a comprehensive way with the view of providing information in a persuasive and legitimate way, rather than simply providing pages of regulations and views.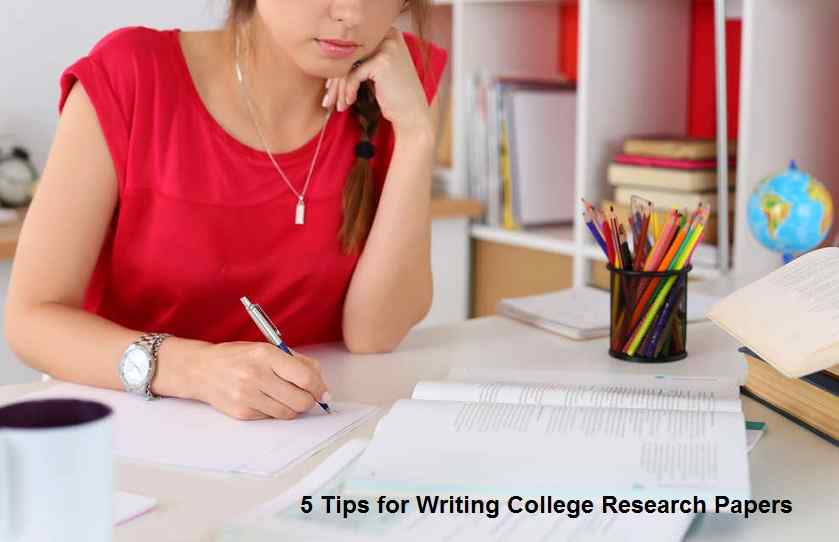 Understanding Research Papers
Most types of non-fictional writing fall into two main classes, i.e., topic papers and research paper assignments. When it comes to the latter, students need to choose a subject and perform in-depth research, either online or in the library, to find authoritative sources and information. In terms of topic papers, however, students get a choice of topics, or a specific topic, based on their discussions and/or course material, and use those resources to writer their paper, rather than using an outside source. 
No matter what sort of paper a student is writing, however, he/she must write content based on the course material. This material is there to help students understand the information both within and outside the course. The main objective of writing both research and topic papers is to ensure how well students can apply what they have been learning. 
These 5 tips for writing college research papers, recommended by expert writers, are useful for students as well as anyone who wants to write anything.
Some college professors will give their students a month to complete and submit their papers, while others will give more than two months. No matter how much time you have, planning backward from the moment your paper is due and planning a workable and comfortable schedule will give you adequate time to finish.
The best place to conduct meticulous research is the college library. In addition to being a quiet and conducive environment, you will also find a wealth of journals, published content, free internet access, books, and potential references to help you find the information you need. Find a comfortable place in the library to do your research, and use index cards and notebooks to track any useful information you find. 
If you get the chance to pick a topic of your choice, choose one that interests you, instead of one that is outside your scope of interest but seems more sophisticated. If you pick the latter approach, you may find it difficult to complete your paper, in addition to nodding off in the process of doing your assignment. 
When it comes to writing research papers, information is king. The topic you select should be wide enough to give you more than enough resources and information to cover it, but focused enough to expound and support your thoughts and ideas.
When taking notes about your research paper, you need to be organized and accurate because your notes will be contributive and essential to the overall theme of your paper. The last thing you need is a ton of useless statistics and facts. Each time you make an important note, include its bibliographical information, such as book title, page number, author, publisher name, volume number, and dates, which you will use in your paper. 
After collecting the most important resources, you will need to create an outline or structure of your paper keep you on topic and prevent you from straying. This outline will help keep you focused enough to develop the first draft of your paper, which you will need to proofread and/or edit, before writing the final paper. 
When students start attending college/university, at one point or another, they will have to write a research paper, which will consist of much more than four or five pages of content. A well-researched and written research paper will consist of more than 20 pages of detailed and relevant information, which is something they will need to write several times during their college life. Fortunately, by following the tips 5 tips for writing college research papers outlined above, no matter how much time they have or how long their papers are, they will be able to submit first-rate research papers.