No man is an island, and the same applies to all businesses. As a business owner, you'll often find that you need a framework that you can rely on to optimize service delivery. More so, if you run a tech company or sell software to other businesses, then you'll appreciate the impact that targeted marketing can have on your business's performance. That's where a reputable demand generation company comes in.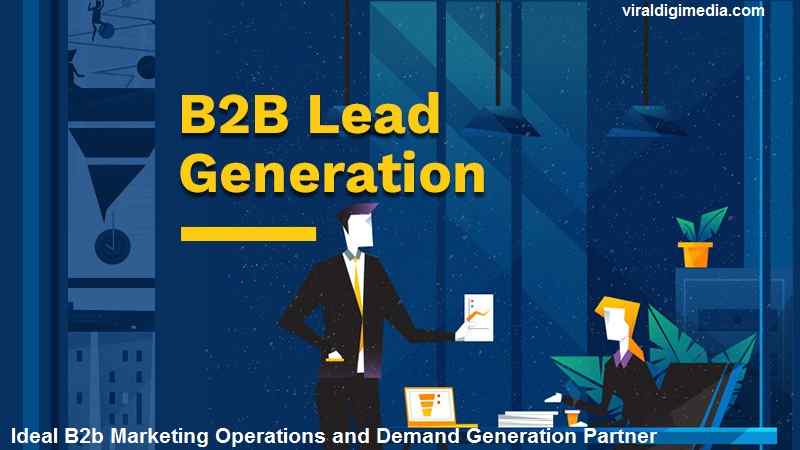 Marketing operations and demand generation companies help business-to-business (B2B) tech companies optimize growth. Your customers need to be aware of your products and services to foster awareness of what you're offering. The truth is, as a tech company, it can be hard to find a marketing automation platform that ideally suits your business. Through the expertise of a demand generation agency, you'll find a partner whose sole purpose is boosting your business's performance.
Automatic marketing and demand-generation solutions
A demand engine is a critical step while establishing your company. You'll require a helping hand to guide you through the nitty-gritty details of buying and efficiently setting up your demand engine. This process is vital in establishing a system capable of automatic marketing.
Now, buying a system capable of automatic marketing and lead-generation may spring up a few gaps along the way. As such, you'll require a complete audit of your system to identify and plug those holes before they become an issue. By investing in a demand generation company, you can rest assured of a seamless system that will ensure your marketing solutions work well for your business.
Which Automation Tool Better Suits Your Business?
When it comes to marketing automation tools, there are two more popular options you could opt for. Pardot and HubSpot are two of the most highly-rated Customer Relationship Management (CRM) systems. Each comes with its strengths and flaws. So, the question arises, which of the two should you go for and why?
Pardot is an excellent choice if you want to keep an eye on your customer's journey at each stage of the sales process. In that way, your marketing and sales departments can work together smoothly while focusing on generating leads. Pardot keeps its focus on automation more so because it applies to emails. It's a great tool for developing lead generation.
HubSpot is a perfect solution for your company if you're beginning to grasp the role of CRM or if your current CRM system isn't delivering. HubSpot is a complete marketing platform that's capable of quickly creating a sales and marketing solution. It offers email automation and marketing (just like Pardot) but with the added benefit of more marketplace templates.
Other honorable mentions include Ontraport, ActiveCampaign, InfusionSoft, and SendinBlue, to name a few.
Read more: How to Generate Real Estate Leads on Facebook
Is Investment Worth It?
A 2018 Forrester B2B marketing report attributed that 55% of marketing departments plan on increasing spending on tech. That statistic goes to show the significance of automation in the business world. And it's a trend that you don't want to miss out on. The benefits far outweigh the costs, whichever way you look at it.
Yes, efficiency comes at a price, but it also comes with its perks. Demand generation and marketing tools are fast becoming a staple for a ton of businesses out there. So, elevate your company's performance by hiring a reliable demand generation agency and watch your business blossom.