Each business whether online or in the field requires marketing. Marketing generally is taken in the sense of the publicity of the brand and its product and the business overall. Once the person has initiated business after the proper planning, and sufficient investment, with a fair idea of the industry of competitors, the business needs marketing and publicity. Marketing attracts consumers, therefore affordable and relevant marketing matters a lot. It can make the business idea successful or let it down because of improper platforms used to get to the consumers. This, no doubt is the world of digital marketing and social media marketing is a part of it. But the value of print marketing can never be denied because of its authenticity and durability.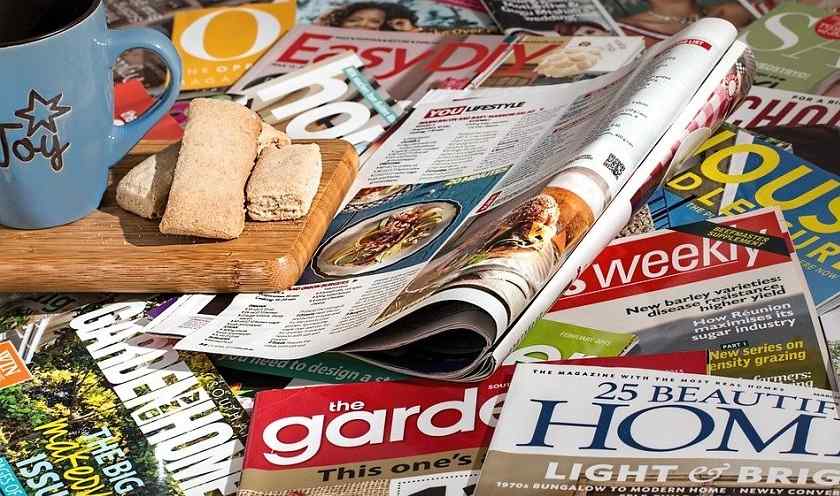 Print marketing not only includes brochures, business cards, flexes, and posters but customization of handy and trendy things. Modern attractive Print marketing can be customized on:
Pens
Magazines
Books
Tissues
Covers
Prospectus
Promotion books
Billboards
Direct mails.
 Print marketing, however, is done in tenders called printing tenders. Printing tenders are mostly large when it comes to quantity. Printing tenders can consist of magazine printing, brochure printing, newsletter, promotional and exhibition printing. Ad-hoc and on-demand printing are also sometimes included in the agreement of printing with the concerned company. To get the printing tender, reliable and professional companies understand the consumer type and priority to the quality of printing. Environment-friendly printing, flexibility, and cost efficiencies are also important points of how a company can get a large printing tender.
Role of print marketing in the digital world
With the many changing trends, marketing is more advanced and modern too. Modern marketing includes digital marketing that is on TV, radio and social media as well. While print marketing is considered the traditional way of publicity by any business company of any type. Below has been mentioned the role of print marketing even if it is less than digital marketing. Print media still has more power than is listed below.
Print marketing is more authentic
Print marketing is the physical presence of the idea, history, logo, tagline and attractive offers that are made by any brand and business company, etc. Print marketing due to the arrival of digital marketing has been minimized and is mostly on-demand now. But the important thing is that it is not dead and still plays a more important role in publicity than digital printing. Digital printing, if, offers a faster approach and knowledge then the factor of crashing the page cannot be ignored. While print marketing even on the pen cannot go away from the eyes of consumers unless it gets removed. Print marketing is authentic as well. Social media marketing if chosen for publicity is mostly taken as inauthentic by the consumers. A common example is that people often do not order online because of the often cheap quality delivery of their desired products. Social media marketing is taken as fake because many times it is stolen and other unauthentic companies use the same taglines and products, etc. Sometimes the offers are not made by the company itself, but by people getting more views and likes. This happens in the case of cosmetic offers and online food offers.
Print marketing is more visible to the locals
This is true that in modern times people have more access to digital marketing and modern technology. But the other fact cannot be denied that with the help of brochures, people more clearly know and get attracted to the place that has done print marketing. The trend of brochures can never be down because it offers authenticity from the company itself. An example can be the fact that even if food ordered online arrives and has the broacher of different meals and deals offered by the restaurant it firmly makes the brand image. People tend to understand better and have more knowledge if the thing that is being taught to them is on their hands-on paper. The same is the case with students too. many students and learners now get to have online material but the first choice remains printed books. This can be safely said that the mode of publicity has gotten more advanced but not unknown and dead for print marketing.
Power of billboards
Print marketing can attract walking customers too. Sometimes product advertisement made online suddenly goes away from the eyes of consumers because of one single wrong click. While publicity made on brochures and especially on billboards can attract even the consumers that are stuck in traffic. For example, an eye-catching piece of Cosmetics Photography can sell a product with one look! Attractive offers made by his favorite company can make his day and compel him to turn his car towards the outlet of the company.           
The timespan of print marketing
This is true that on the internet, everything remains available for future check by consumers. But there is another fact that consumers for a shorter time get the advertisement made online in front of their eyes because of many other suggestions that are automated by the digital advertisement platforms. One time it is in front of the eyes and then in the other second is just invisible because of the other options. While if talking about print marketing that can be in any way is available longer and more correctly. If it is placed on someone's desk, it will remain there until the person removes it by himself. If it is in someone's house in the form of a brochure and the quality is good, it will remain there unless damaged. And again, the new purchase or delivery of the product will get another new brochure. Printing marketing even if expensive as compared to digital pays off its price if made on the right medium.
Translation issues
One such important point almost ignored by the business companies of print marketing is missing in their case is translation. For example, if the company is international and even in local areas many consumers do not understand for example if it is written in high vocabulary. The option of translation is no doubt available online but often is misleading. Many times people have posted sarcastic and exact opposite translations made online by the automatic translation. To avoid these problems, print marketing is best as it has more options and space to write translations both in international and native languages to attract more consumers.
Conclusion
Above defined points highlight the fact that print marketing is still preferred and is more authentic than digital marketing. It is less as compared to the digital one but has gotten more modernized too which makes it still an option to be considered by businesses. The best option of marketing, however, is to get a mix of print and digital marketing. One type of marketing cannot get the desired results in profits.