Social media marketing involves the utilization of social media platforms to create a connection between you and your audience; to establish your brand, growing sales through brand awareness, and directing website traffic.
Every advertising agency has made social media marketing a vital part of all its marketing strategies. That is because of the immense exposure resulting from its use. Also, advertising agencies understand that social media marketing is a key factor for success in marketing.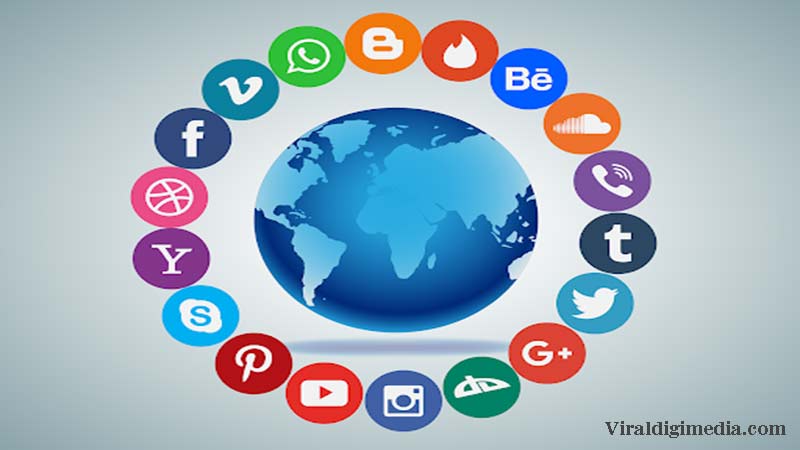 A varied number of social media platforms have been put to test by various companies and individuals, to see just how effective are they towards the growth of a company.
Examples of these social media marketing platforms comprise Instagram, YouTube, Facebook, Twitter, LinkedIn, Pinterest, TikTok, and Snapchat. All these platforms have impacted positively on organizations' brand awareness, increased sales, better customer satisfaction, more incoming traffic, higher conversion rates, and reduced costs.
Core Pillars of Social Media Marketing
Social media marketing includes five main pillars, which are core to its success and effectiveness. These core pillars include having a strategy, planning and publishing, listening to and engaging the followers, analyzing and reporting, and performing social media advertisements.
Strategy
Before you embark on using social media for marketing, you must have a clear outline of how you want to effect it. This is where you sit with your team and come up with a clear way on how to do it.
One of the elements that you must strategize on is your goals for wanting to engage in social media marketing. For instance, you could be aiming at creating and increasing brand awareness, increasing website traffic and sales, generating engagement around your brand, and so much more.
The other factor that you must strategize on is the type of social media platform you shall use. The platforms are many. But it does not mean you can pick any or all platforms. You must pick the ones where your audience is. Also, just pick a few that are most effective with your brand.
Additionally, you have to strategize on the type of content you would want to share, whether in the video, images, or links and also whether the content is educational or entertaining.
Publication of great content
This is the point where you plan the content you want to publish. You must create content early to avoid spontaneous creation and publishing, which may not generate great results. Generate content that is client-oriented, timely, and frequent to ensure maximum client reach.
You must also ensure that your social media presence is consistent. There is an estimate of about 3 billion people on social media platforms. Therefore, your presence in social media gives your product the prospect of discovery byfuture customers.
You may want to take advantage of social media marketing tools that will save you time and enable you to reach your audience when they are most probable to engage with your content.
Listening and engagement
As soon as you are on social media, your following will increase. That is because you will get people that like your products and may have used them. The conversation around your products will also multiply. You will get people commenting either positively or negatively on your social media posts. Others may even send direct messages.
Sometimes, you will find that people are talking about our brand without letting you know. It is therefore your responsibility to listen to and engage with your product users and social media followers.
 Develop the habit of monitoring all social media conversations about your brand. So that you can implement any correction suggested, or even surprise your content brand users with great stuff. You can implement the various social media listening and engagement tools you can utilize to collect for you all discussions about your brand.
Analytics
This is where you will want to gauge the performance and effectiveness of your social media marketing strategy. You will gauge whether you are getting to more people this period than the previous.
Also, you will want to know how many monthly affirmative mentions you obtain, and the number of people hash-tagging your brand. All this information will guide you into knowing the effectiveness of your brand.
You can obtain such analytical information from the social media platforms themselves. However, you could still employ the services of various social media analytics tools.
Advertising
This pillar of social media marketing is targeted at reaching a wider audience than your followers. You must set funds aside to pay for social media advertising since it is not a free service.
You can read more about the various uses of social media advertising tools online, and learn how it is possible to automate processes, create bulk modifications, and optimize your advertisements when running several social media advertising campaigns at once.
Conclusion
Social media marketing is an effective way of ensuring business growth through increased traffic and sales, and brand awareness. Implementing the above-mentioned core pillars of social media marketing will ensure exponential growth by companies desiring growth.