Academic papers can be intimidating to create. Requirements tend to get more difficult, which means you have to improve your essay writing skills. It's a topic for whole research, but take it easy, here are some of the simpler steps for you to take.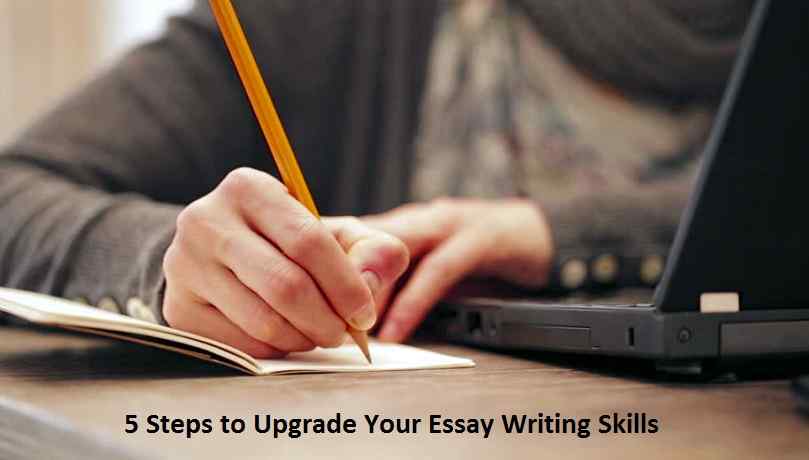 Step 1: Make an Outline Your Friend
Remember that a good plan is the work half done. After brainstorming and researching, create an outline that will only have to be filled in with evidence and explanations.
As the topics get more complicated, make sure you use a structure that's easy to follow. This will not only help the reader (and evaluator), but you as well. A pro should always know where they're at in their essay writing.
The carcass for your work should be the following:
Introduction that includes your thesis;
The main body with the thesis explained and strengthened with argumentation;
The conclusion that doesn't include any new information on the topic.
Get a standard requirement sheet at your school to find out the detailed structure you'll have to follow.
Step 2: Learn from Writing Professionals
It's always better if you read a lot of finished works before writing your own. Essays follow people through the whole education process, and some become professional essay writers by the end. Click to find out more about whose works you can use to improve yourself.
A pro tip: make sure you don't copy the exact ways of writing from the works you read. This may lead to plagiarism, and it's highly punished. Remember, the goal is to improve your writing, not to copy someone's progress. Use professionals' help if you have problems with that.
Step 3: Upgrade Your Vocabulary
Reading the works of others may give you a lot of new field-specific words, but don't stop there. The vocabulary you use often determines your level, so:
Get to know your field vocabulary better;
Avoid repetitions of words and phrases;
Use a thesaurus if you need a good word replacement;
Have a dictionary nearby to check term definitions;
Get familiar with prefixes, suffixes, etc. to make sure you use the proper word variations.
A couple of online or paper field-specific dictionaries is as important as all the material you will use to support your argument.
Step 4: Widen Your Reference Base
Don't stop at the first couple of sources that prove your thesis is correct. Widen your perspective, read as many books and articles as you can without overloading yourself.
A pro tip: choose to read something that is against your point of view. It will give you a new, fresh look at your topic.
Always check for new studies and theories. Use specific websites for your field, hit a library to find out what's new there for you. Whatever your topic is, there's an ocean of relevant material to challenge everything you know. Do it, and your writing will become more evidence-based and easier to defend.
Step 5: Train Critical Thinking
By definition, critical thinking is the ability to be rational and clear about your beliefs and thoughts.
After you plan the paper, nourish your vocabulary, and gather the material, you have to get a critical perspective at all the work. Some things will probably be a bit off-topic. And while they may still be appropriate for your paper, the use of them may make it more difficult to comprehend.
Ask yourself a question like "Is this fact directly connected to my thesis?", and based on the critical and strict answer, use it or toss it. Do it with every paragraph and every thought you put into your writing, and you'll see the line to follow.
Here are some other tips on critical thinking:
Reverse your evidence by assuming the cause and the result exchange places;
Question every argument you have, both for and against your point of view;
Be aware of your personal biases and assumptions, as they often get in the way of clarity.
Practice Makes Perfect
These steps might not sound simple at first, but the most important thing for you is to start. Take one step after another, and you'll see that every new essay will become easier and more fun to write. As a result, your grades will go up and the new level of interest in what you learn will surprise you.