Essay writing is not limited to the pros alone. With consistent writing and the right resources, you can improve your essay writing skills. As long as you know the basics that guide writing an essay, you can improve your essay writing skills.
Many college essays follow specific guidelines. The ability to work with this guideline is vital to create a top-notch piece. This article will guide you towards developing and improving essay writing skills.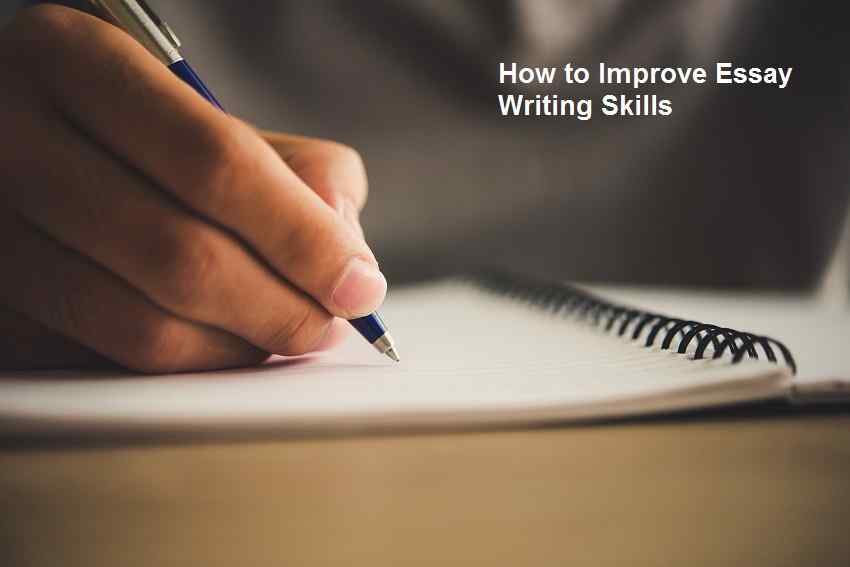 Create an Outline: This is about what you want to write
That is right; the idea of what to put down is essential. This comes by having an outline. With an outline, you not only narrow down your thesis, but you also create the right points and arguments that will help you. Here are the main components of an essay:
    Introduction, which contains the thesis and the topic statement.
    Your essay body, which explains the point and central idea of the writing in at about four to five paragraphs.
    The conclusion which will link the whole concept together, in connection to your thesis statement.
When you are writing an essay, you need a minimum of five paragraphs. Have a minimum of three paragraphs that will be dedicated to exploring points that prove the central arguments.
Develop Your Grammar Skills
In writing a good piece of essay, it is not only about the content but how you write it. In other words, how you present your ideas matter a lot. Besides, there is a significant probability your essay will not get the required attention without the proper use of the elements of grammar. The simple rules of grammar that you should remember to include:
        Subject and verb agreement.
        The right use of pronouns and articles.
        Solid and well-formed sentences.
        Knowing how to punctuate right is also appropriate – when to use a semicolon, comma, and a full stop.
        The tone of writing is also critical. As much as possible, minimize passive voice and concentrate mainly on active voice. (For instance, write: "this essay revealed" instead of using "It was revealed in this essay"). An active voice gives your writing a stronger tone.
     Also, do away with transition words. They add no specific meaning to the sentences. They distract the readers and dilute your essay, making it wordy.
To know how to improve essay writing skills, these are some of the rules you should keep in mind.
Use the Simple Vocabulary
Using too complicated vocabulary won't make you come off as knowledgeable. At best, people will not even take you seriously. This is vital in essay writing. Part of the aim of essay writing is to persuade people that you are an expert in a field. Professors can easily detect when students use too complicated words in their essays.
You should know the exact meaning of every word before using it. Do not use obscure language, it affects the clarity of your point.
Try and understand Your Points
When students hire assignment help like WritePaperFor.Me, they want to know that they understand the main point of the writing piece. In other words, avoid straying off. Not only will it make you lose focus, but it can also dilute your writing
In examining the evidence, try and be thorough and solid. You need strong points and research, all backing up your thesis statement. Whatever you are using to backup your point must connect to the overall theme of your specific argument.
Let your Conclusion Support Your Research
Many people do trivialize the impact of the conclusion of an essay. Yet, it is as essential as any other part of the piece. Your conclusion is the final chance you get to convince your reader and professor that you are an expert in the field, even if you are not. Also, it is your last opportunity to link all your research together and establish a lasting impression for your readers.
It is also advisable that you do not copy and paste the thesis statement but write it using other words. Be sure that you summarize the main points discussed in your essay. No matter how fantastic and superb your essay is, it can be weakened and watered down by a wordy and weak conclusion.
Conclusion
Essay writing is a skill you can develop. We have developed the top essay writing skills that can help you get better at writing and guide you on the path to becoming a pro.