What's the first thing that adds a brick to your brand identity? It's a Create Eye-Popping Logo!
Your logo is not just a signpost to tell customers about your company but it's a branding asset that decides whether or not your business will survive. You have to avoid saving bucks and think more meticulously when making a logo. A well-sketched logo delivers millions of messages and assists company owners in stepping up to reach a broader scope. Consider the examples of branding San Francisco.
The Design Process
Logo designing is currently enjoying a huge upswing. It has been improvised over a couple of years. From making logos with a brilliant color transition in 2016 to making them responsive for standing ahead of the crowd in 2018 it's time to add a bit of animation and technological components in 2021. This year you are going to experience excellence in every aspect of designing. The graphics, colors, and patterns are all influenced by the evolution of technological components like Artificial intelligence and augmented reality.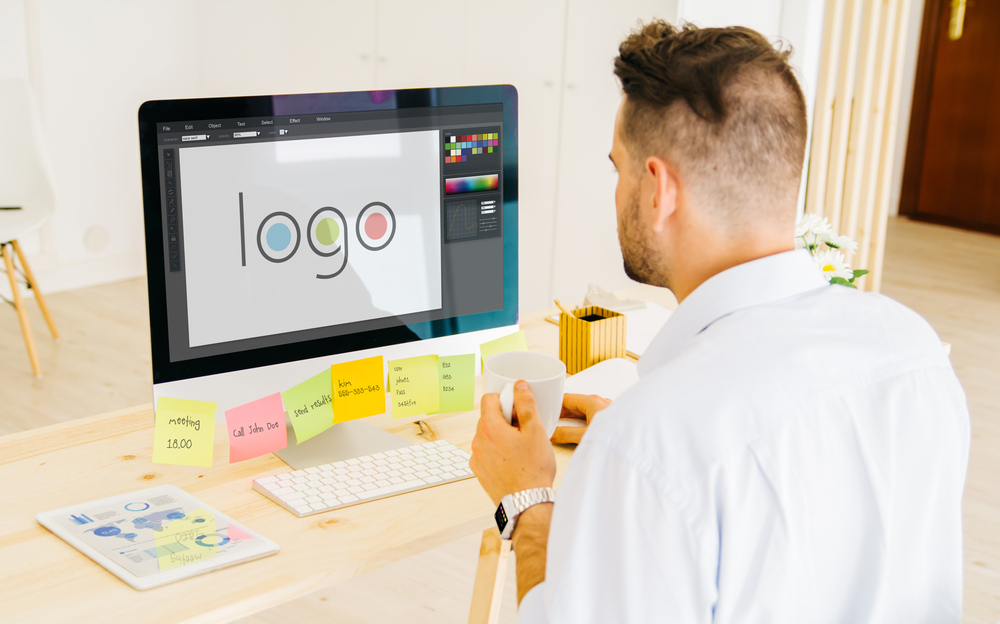 Now you have to think twice before dipping your hands in selecting any color or choosing the design patterns. You have to seek inspiration from your surroundings to know what design trend matters the most. So, if you want to cut your expenses short and have the urge to produce a highly engaging logo design, then here is a comprehensive guide summarized below:
Crack the Design Brief
Now you are headed over with a comprehensive customer design brief, and you are wondering where you start working. Before you plan out your project, you have to invest some time in cracking down that requirement. You must know what your customer demands from you and what are the features that can persuade him completely.  You must about the name of that firm, the features offered there, and its industry. You have to understand the demands of your customers and see how much you can fulfill in the said deadline.
Market Validation
Once you know the industry, you have to get into the sector to understand the needs and demands of its target audience. You must know the preferences of its valued customers and how to convince the audience successfully. From colors to the right selection of the logotype, everything speaks a lot about the target customers. You have to know what troubles a common person encounters and how you can utilize it in your logo making process. As you get to know them, you will be able to choose an appropriate color, theme and even patterns.
Work on Creating the Identity
When you sat down to shape the company's identity you have to analyze its competitors and compare the services to know how your client's company is better or what key points are there that you can highlight.  These two factors play a major role in adding a unique touch to your logo. You must know how to appeal to your customers and speak about the brighter side of your business.
You have to choose the color that goes well with your audience preferences and industry. Work on the negative spaces when you offer a cheap logo design service. You have to infuse a creative flair to increase the effectiveness of your logo. A logo can speak so much about your company. You simply have to be more conscious. Experts invest their time and energy to bring out a distinctive touch in their logos; one, which can help supersede the competitors.
Keep it Memorable
A logo can stick in the mind of the target audience for years. You have to play with the psychology of the human mind. You must know what will strike more and how certain patterns can influence the viewers. You have to be more selective when creating one. An appealing logo can accelerate your brand's online reach in seconds. It can reach out to customers sitting at the extreme corners of the globe. So, when you make your logo you have to keep its aesthetics appealing and refreshing.
Wrapping Up
Remember that logo may look like the smallest asset but it holds immense importance in the online world. You have to be very conscious when making a logo as even the smallest loophole can create a whole lot of difference. You have to work on improvising the quality of graphics along with intensifying colors just to throw the exact flair.
You can seek out inspiration from many trend-setting companies but note that you must not copy others' ideas or perspectives. If you want people to remember your brand then it must be presented in a different manner. It should be compelling and attractive to engage and entice the viewers. It should have the flair to captivate the viewers and attract them to count on your entity.