The Internet provides us with a precious opportunity to learn practically anything from experts. It would be silly not to follow UX/UI designers' blogs to learn the nuances of their profession. We have collected the ten best resources out there that will help you to learn more about UX/UI and develop your skills as a designer. This can be helpful to business owners who build their digital solutions to be more aware of the latest trends in the design world.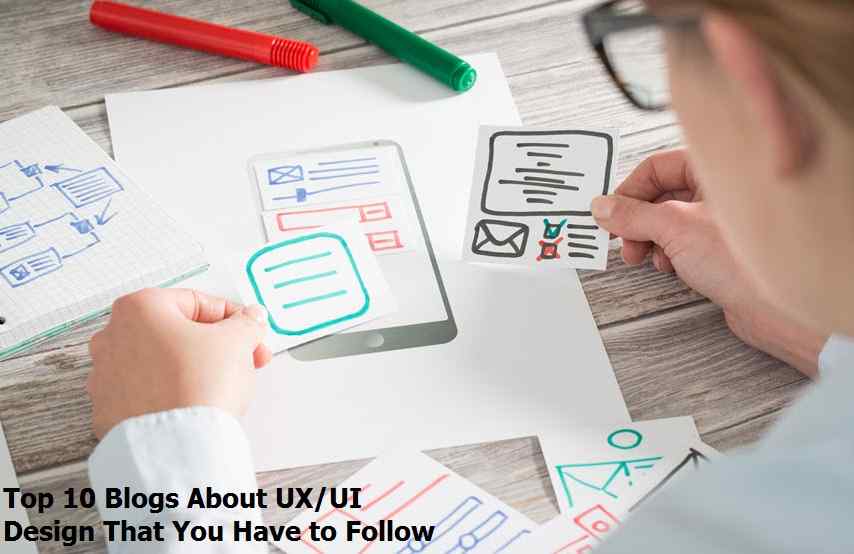 Best Blogs About UX/Ui Design
These blogs will be useful for both aspiring and senior-level designers from top UX/UI design agencies. You can learn more about other professionals' tricks and tips that help them be leaders in the market.
UX Booth
This blog is a precious collection of articles dedicated to different topics connected with UX/UI design. You can learn about Interaction Design, Visual Design strategies, UX analytics, information architecture, and marketing. New articles get published every week, so you can be sure that the content is fresh and relevant. If you're already an experienced designer, you can contribute to UX Booth. Get full recognition and inspire newcomers!
Boxes and Arrows
This resource is one of the most widely known in the UX/UI community. The authors of the blog always surprise their readers with original ideas and content based on their professional experience. Right now, the blog is on pause – the creators of these projects, Christina Wodtke, and David Bloxom, are redesigning and reorganizing their concept. However, they've promised to be back in 2020. All the previously published content is still available. Whatever your level is, you need to check out their ultimate guide to making a concept model.
Usability Geek
Usability geek covers such topics as UX/UI design and interaction development. Posts written by real professionals will teach you to work with colors, layouts, and animation. This website also covers prevalent technologies for mobile and web development that a designer might find useful to master. It provides information about different UX/UI tools and user experience research. If you have an exciting topic to share with the public, feel free to contribute. Being published in a recognized online journal can help you to find new clients and improve your reputation as an individual professional or an employee of a UX/UI firm.
UX Movement
Some blogs inspire us to create great content. UX Movement is one such project. They don't release new texts very often, but when they do, the posts are fantastic. If you have just stumbled upon this blog, you will have more than enough to read. Learn about the best practices and common mistakes in navigation prototyping, button design, content management, and wireframing.
Canva
Canva is a photo-editing tool that has gained wide popularity over the past few years. It's a simple tool to quickly introduce changes to photos and even do minor design and prototyping. They also run a blog about design that beginners will undoubtedly find entertaining and useful. For practitioners, it can serve as a source of inspiration since it has many blog posts dedicated to cool app design examples, beautiful thematic patterns, news and trends, and so on.
Customer Think
A widespread flaw of creative people is their inferior knowledge of the business world. For a UX/UI designer, it's not acceptable since part of your job is to promote and sell the product you develop. So, if you would like to develop a more profound understanding of the business aspect of design, feel free to check out this website. It has content dedicated to different aspects of development and business but also covers a variety of design-related topics thanks to multiple contributors.
Design Roast
Design Roast is the place where a user experience design company helps each other grow and develop their skills. It contains information not only about UX/UI design but also graphic design, web design, and photography that might be of interest to you as well. Knowledge from related fields can help you become better at what you do.
VWO blog
While this blog has many excellent materials, it's specifically valuable for its use case section. Here you can find real cases that were solved by other professionals from all over the world. Wondering how to make your product more engaging, do better visitor behavior analysis, or conduct usability testing for your new app. On this website, you will find all the answers.
Inside Design
There is no better way to show your expertise than to have a blog with talented writers that everybody is going to read. An in Vision is a digital tool for UX/UI designers. It helps you make wireframes and prototypes and helps with navigation flow design and architecture documenting. They also have a cool educational blog that explains how to use this digital platform but not only. Apart from engaging articles, they also have stunning video content about different aspects of UX/UI design.
Smashing Magazine
The name speaks for itself – this resource is fantastic. Its section dedicated to UX/UI design is full of quality content about information architecture and interaction design. It has checklists, interviews, and case studies for you to enjoy and apply daily. Don't wait to learn more about User Experience and UI design.
Follow these blogs and improve your professional skills every day! No one is born a great UX/UI designer, but everyone can become one.