For big businesses trying to sell into large accounts with long sales cycles, account-based marketing or ABM is the perfect approach to get large deal sizes.
However, there are several fundamentals to consider when creating an effective marketing campaign. They include account planning and mapping, sales and marketing alignment, offers, and metrics. Understand them in detail below: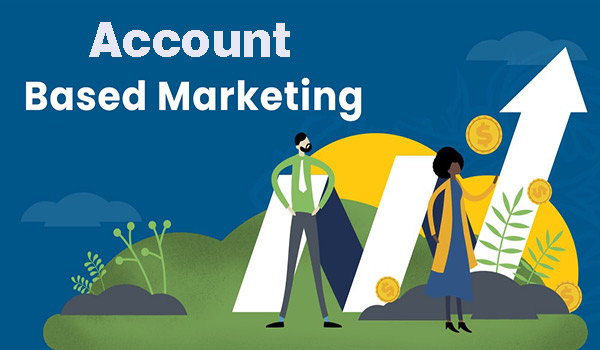 Develop Personalised Offers
The primary key to leveraging account based marketing is by adding relevance and personalization. Due to a small number of target accounts in a marketing program, you need to deliver campaigns that provide high conversion rates.
You should focus on personalised content marketing to target a specific audience. Most customers prefer personalised reports because they provide valuable insight into their business.
Produce Compelling Offers
The majority of marketers create offers designed to generate leads from webinars and white papers. A client will agree to a meeting after seeing your reports.
For instance, you can offer an insight analysing their social media efforts versus their competitors. This will help the client know where they stand and how you can help them in growing further.
Delivering an Incredible Account Experience on Your Website
In a highly competitive market, your program should deliver high conversion rates. Personalised landing pages are an example of getting your desired audience to buy your products or services.
Create account-specific landing pages that display images, custom-copy, offers, and forms tailor-made for the person arriving on the landing page. You can include the name of the visitor on the landing page or add some other personalised touch.
Divide Sales Territories into Different Spaces
Previously, sales territories were assigned as per fairness or equality. But what if you assign your best salesperson to the audience most likely to convert and bring in more profits?
Social territory planning is already a traditional approach where business assigns their rep to specific accounts based on the volume and quality of social connections. You can also plan territories based on the salesperson's previous sales history or selling relationship.
Find out What Matters the Most to Your Prospects
The core tenet of account-based marketing is personalised communications. Your team should be able to understand changes in the industry or company to provide whatever information is required to close the deal.
You can subscribe to public information services like Google Alerts or monitor the company's social activity to find out how you can chart new programs linked with the company.
Get Legitimate Role-Based Contacts
Create a list of contacts based on role or responsibility to ensure that they can get you an account. With this information, you can request a meeting with the right person to get an account.
For instance, designation in a company doesn't necessarily ensure that the person is able to give you a contract. But with a role-based list, you can get access to the right person.
Build Effective C-Level Campaign
You can assign roles to your employees for cultivating relationships with specific buyer personas at their target accounts. This is an effective marketing tactic to reach your potential customers. The rep can start with an email or direct mail and follow it up with a phone call.
The outreach should be personal, have a human touch, and should include the reason for calling. The rep can follow up with a phone call to the executive team to set up a meeting. The goal here is to match relevant employees with the potential client's relevant employees.
These marketing campaigns begin with creating meaningful connections and identifying the channels that can make the most impact. B2B marketers can use the strategies to find the one that adds the most value to their organization.
Follow – https://viraldigimedia.com for More Updates