Summary: Data plays an important part in determining how much ads spend advertisers want to achieve. Data and ad management tools help to analyze campaigns. This piece gives an insight into Bing Ads, Google Ads, and Instagram Ads and their data in analyzing campaigns.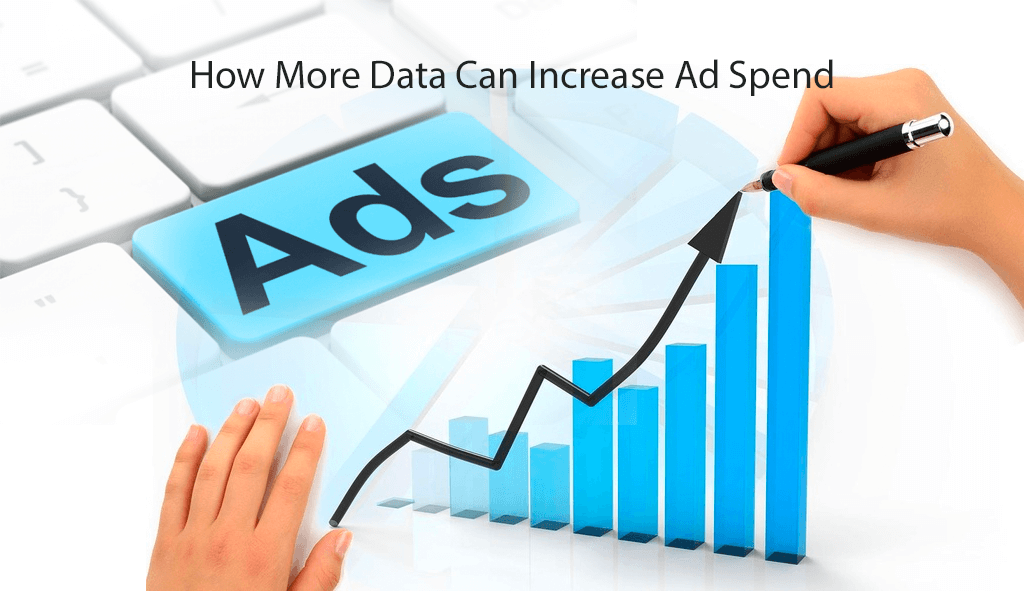 Data and ad management tools are important tools for analyzing campaigns. It's about managing search terms and choosing specific keywords to track and analyze how ads perform when triggered by specific searches.
Bing Ads
The recent update by Bing that that marketer can now view Shopping Campaign data in Bing Ads, has made the headline. The updated reporting grid now includes a campaign column where marketers can choose either shopping or search, along with an added and excluded keyword column. It is a step to save the time of the marketers. This will also help marketers to spend more time on search advertising.
New research has revealed that global search ad spend should increase from $101 billion in 2017 to $160 billion in 2022, reflecting a compound growth rate of about 10%. This is primarily driven by mobile. The key concerns remain around the shift to vertical platforms such as Amazon.
Amazon contributed about 50% of incremental e-commerce sales in the U.S. driven mostly by price, selection, Prime, and Alexa and Echo. Driven by consumers spending more time with social, mobile and video, there is a high chance of growth in online advertising in 2019.
Google and Facebook would take about 85% of incremental online advertising spend.
Google Ads
Google Shopping ads have generated 85.3% of all search clicks on AdWords and Google Shopping campaign ads. Google's push to drive consumers to click on Google Shopping ads by increasing ad space for visual ads is working. According to search marketing analytics firm Adthena Ltd., Google Shopping ads accounted for 76.4% of U.S. retailers' search ad spending in January and February. Those ads generated 85.3% clicks, rest is Google text ads.
According to Adthena, Google Shopping ads accounted for 82% retailers search ad spending in January and February in U.K. Those ads generated 87.9% clicks on AdWords and Google Shopping campaign ads. The report is based on the analysis of 40 million ads from 2,40,000 U.S. & U.K. advertisers.
In the U.S. retailers spent 37.8% search ad budget using desktop PLAs that produce 45.3% of their search ad clicks. Retailers in U.S. spent 38.5% of their search budget on mobile PLAs that produced 41.8% of their clicks on the search ads.
In the U.K., retailers spent 47.2% of the search ad budget on desktop PLAs that produced 52.3% of their search ad clicks. Retailers spent 34.8% of their search ad budget on mobile PLAs that have produced 35.6% of their search ad clicks.
Knowing that shoppers are more clicking on desktop PLAs, U.S. retailers are allocating a large amount of share on mobile PLAs. The reason behind that is mobile PLAs offer shoppers a rich user experience on a mobile device. But some products consumers might be searching for are higher-ticket items, so it is not surprising they use a desktop to complete the payment. For example, a person shopping for a TV use his phone to research but at the time of ordering the TV the person choose a desktop.
Instagram Ads
According to Merkle's report, Instagram's ad spend has increased by 177% in Q2 2018. Though Facebook is holding the top position, Instagram manages to make 23% as much spend as Facebook in Q2 2018. The increasing need to advertise a product or service on Instagram led to 20% more ad impressions than Facebook and 9% more clicks. Mobile dominates the ad spend. Using mobile reach touched 82% of the total ad spend on Facebook in Q2 in 2018.
Instagram's increasing engagement brought the increased ad spend with more brands as the young audience wants to stay from Facebook's negativity. Instagram Stories gives an immersive full-screen experience and it was a matter of time for ads to show up. Using Instagram stories, brands can reach to highly engaging audience.
Brands have a big opportunity to reach a highly engaged audience through Instagram Stories on a daily basis. According to Instagram, there are over 300 million active Instagram Stories users while more than 50% of businesses create at least one story every month.
To end with, it is once again worth saying that data and ad management tool plays an important role in analyzing campaigns. Retailers need to be strategic to approach non-branded search items as they can't win on everything. That means they need to figure out what terms they want to win.
Author's Bio: Biplab Das is associated with the Digital Marketing industry for the last 7 years. Digital marketing is his forte. He writes about digital marketing, social media marketing and search engine marketing for various organizations.