With competition on the rise, it has become important to make your business visible on productive channels comprising of entrepreneurs, marketing managers, Big Data experts, influencers, engineers, and other professionals linked to your industry vertical. Come 2020 and you are obviously on the lookout for more fruitful marketing strategies to ride over the bumps of 2019. A proven and result-oriented means of going about the act relates to social media marketing platforms and influencer marketing strategies. You can gain mileage for your products and services by drawing upon their knowledge repositories and years of experience.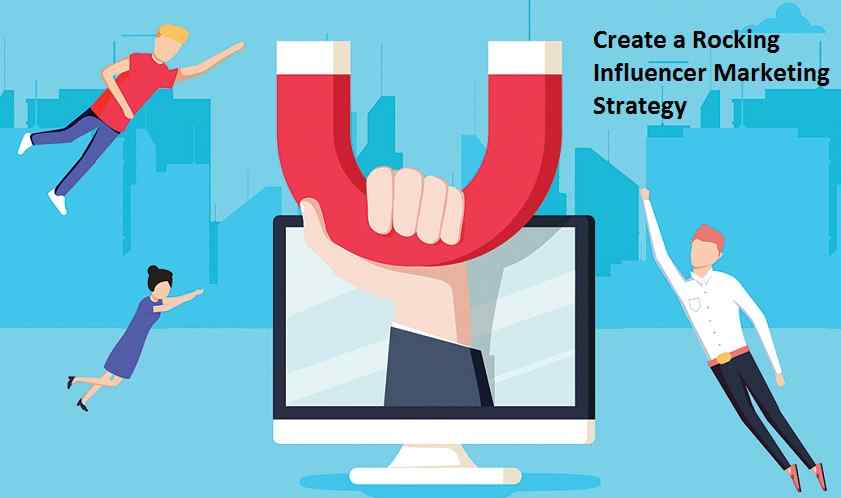 Smartly conceived influencer marketing strategies and platforms can help you grow and develop beyond set boundaries. You can conceive new ideas and get introduced to different analytical tools that are making a difference in popular social media platforms. There are several one-stop influencer marketing platforms wherein you get introduced to agencies, influencers, and startups from a single place. These platforms have brought about revolutionary changes in how campaigns related to influencer marketing are conceptualized and implemented.
Here, we help you understand the role and importance of influencer advertising and marketing on Instagram, YouTube, Twitter, Facebook, Twitch in the simplest ways. Read on to know more about influencers and how they can impact your online business and marketing strategies in 2020.
What to Look Out For?
When you are implementing new strategies for promoting your brand you're always on tenterhooks. You are skeptical about spending your hard-earned money on influencers who may or may not bring in the results you seek. The apprehensions of investing in failed marketing campaigns and strategies keep you on the edge. What if the influencers are basking in the glory of fake followers or are using bots? The answer lies in researching and zeroing your influencer marketing efforts on trusted influencer platforms. According to experienced influencer marketing experts at  SocialBook.io, it becomes important to find and hire only the most influential sources on YouTube, Instagram, Twitter, etc. to escalate your brand marketing efforts. These days, it is possible to find platforms that are running influencer campaigns successfully. These campaigns are directed towards meeting the marketing needs of different business types. The latest technology and social media inputs are combined with effective influencer marketing strategies to help reap good returns. These platforms streamline influencers of varying categories to enable the best for your marketing campaigns.
Reach Out!
In other words, it's recommended that you keep a watch for the best advertising and analytical support when investing in a new influencer marketing strategy. Consider and plan out what works on Instagram, YouTube, Twitch and other social media platforms before moving ahead. The right influencer marketing strategies will help in increasing revenues and the awareness quotient of your brand. Besides, you may look forward to more users, downloads, engagements, and feasible results. All this can be attained if you hire the functionality and features of the right influencers through a singular platform attributed to the cause. A social media integration platform can help you find the right rates and influencers in the quickest possible time.
How to Find the Right Influencers?
Know your target audience
There are three apex points that form the triangle of fruitful influencer marketing strategy, your audience being the most important of them all.  As a brand marketer or business owner desirous of increasing the visibility of your business, you need to ascertain the influencers that your audience may be following. To reach the right influencers, you must have thorough knowledge about the preferences and influencer needs of your prospective customers and visitors. Say, you are working with different fashion brands. To sell what's on your rack, you need to decide which fashion blogger would do justice to your influencer marketing campaigns. Every fashion blogger may not be targeting millennials only; there may be middle-aged people on their member list too. Given this, you have to check for what works for them, and you, and find the most profitable path to make your influencer marketing plans succeed.
2. Gain knowledge about your preferred influencer
It is equally important to gain in-depth knowledge about your influencers before onboarding them. Proper evaluation of their background and potential to create an impact on their audience has to be understood in advance. This kind of evaluation is a must to avoid linking up with the wrong type of influencers. As you understand the nuances of influencer marketing better, you will know that there are several 'so-called' influencers out there who have a fake following. It is important to understand the reach of the influencer before anything else. This refers to the quantum of followers they enjoy on their blogs or other social media platforms. The influencers hired by you should have a decent enough reach to make your campaign worthwhile.
Also Read: How To Create an Inbound Marketing Plan?
The engagement rates of the influencers selected by you hold immense significance. A higher rate of engagement shows that more followers are interested in the posts of the sources hired by you. The engagement rate also quantifies how the purchase decisions of your customers are likely to be influenced by onboarding them. If the recommendations provided by the influencer seem authentic, then you can expect your audience to follow the influencers blindly, thereby adding to your sales revenues. Besides, it pays to look for influencers who have a personality and style that syncs with your products and services. Visit unrulyagency.com to get a proper resonance that will make your influencer marketing campaign more relevant and appealing to your audience.
Invest in a Reliable Influencer Marketing Platform
The benefits of influencer marketing campaigns are here to stay. They add volumes to your investments in digital campaigns and bring you in front of your competition. Long-lasting and deep impacts created by your influencers can help you get more industry mileage in the months to come. March into 2020 with the smart fundamentals of influencer marketing in place. You can expect to gain a higher ROI and reap rich profits from your marketing strategies thereafter!