Multichannel marketing market incorporates the use of many communication channels such as emails, text messages, social media, websites and retail stores to reach and interact with your customers. At a time when the internet has revolutionized everything, having a website only to attract customers will not do much good for your business. As a brand, it is crucial to embark on multichannel marketing. It allows you to be everywhere your customers are, ensuring that your marketing efforts reach even the remotest areas. However, you need to do multichannel marketing right to get the intended results. Here is how to be everywhere at once with multi-channel marketing.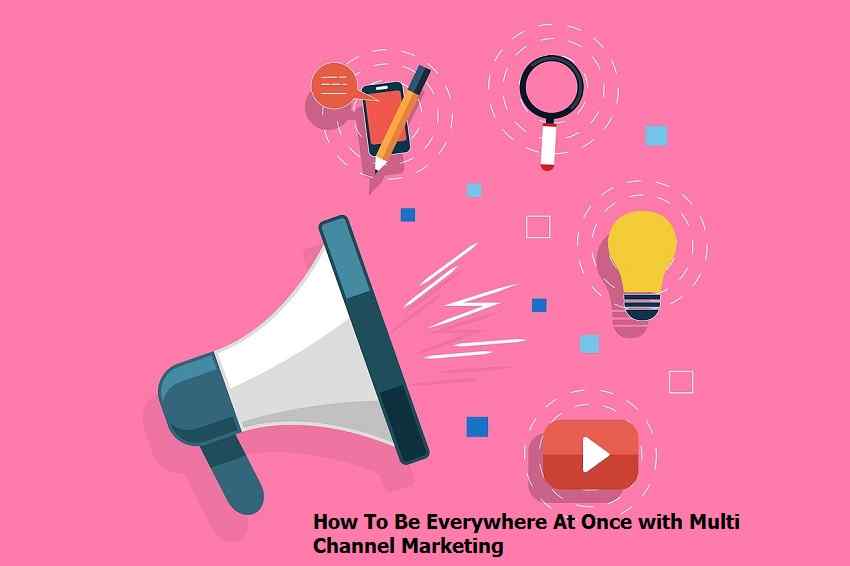 Use all the tools available
Your multichannel marketing strategy is only as good as the technology that runs it. Customers keep bouncing from one channel to another, and to keep up with them, you need to invest in a powerful automation tool. An automation tool finds and qualifies leads and events that tell a lead is ready. While you are looking for someone to offer you quality multichannel messaging services, it is necessary first to establish the right time to do the messaging and the right message to send to your customers as well through the various channels available. There are several available to choose from, making it essential to do due diligence and establish the right tool. You can also ask your multichannel marketing team to do it.
Do your homework right
Marketing keeps on changing as customers' needs to keep changing over time. Being steps ahead of your customers is what you need to be everywhere they are at the same time. For this reason, it is crucial to do a lot of research, record, and verify all the data that you collect. The right information forms the foundation of a great multichannel marketing strategy. Get a team out there to dig deep for information such as their needs, and all the channels that customers use. Since you are getting third party information, you must verify the information and classify it according to relevance.
Your company is also a goldmine for such information, which is why you need to incorporate your staff while digging for data. Your customer service team interacts with clients more than you or your marketing team does and making them a hotspot for customer needs and suggestions as well. With the right information, you can easily make adjustments and find the right tools and channels to do multichannel marketing and be everywhere at once.
Test everything
There are very many channels out there to use, and the only way to know what works and what does not is to try out all of them. Since you are also looking to be omnipresent, trying everything out is a perfect way of meeting your goal. As customers jump from one channel to another, they can get posts, ads, and short and precise messages about your brand. Either way, not all the channels are in use by the majority of customers or work best for your business. As much as you are looking to be ubiquitous, it has to be in an appealing way rather than annoying to reap the fruits.
Do your tests on all or many channels, and establish the ones that are a perfect fit for your brand. Being ever-present is useful if it has got a positive impact.
Be consistent
Regardless of the channels, you are marketing your brand on, it is imperative that you keep messaging and branding consistently. At the same time, you need to adjust your tone for each of these channels but keep the message similar and relevant.
Tweaking your tone is vital to communicate with your customers of different ages. Messaging and branding once or twice beat the purpose of being everywhere at once and dominate the market as well. This is the reason why you invest in proper automation tools, which you can customize to keep branding and to message frequently.