Introduction
Are you thinking of starting a business for a long time but couldn't start? This is the right time to plan for your dream to be true. Because many people have lost their job due to the coronavirus outbreak and they are looking for different income opportunities. So, if you have saved some money from your job, then this is the right time to start a small business which can provide you long-term profits.
Due to social distancing and lockdown, people are not ready to move outside and searching for online income opportunities. So, if you want to start an online business then you can start it right now. If you want a conventional business, you can start planning right now. Once things get a little better, you can do it, but you can prepare for it. This article covers both online and offline small viable business ideas during and after the pandemic.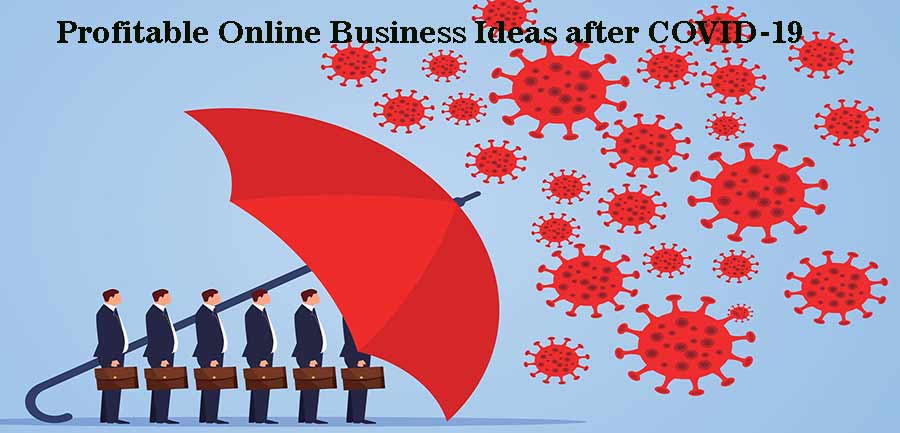 Small Business Ideas for 2020
Having a business idea is good, but converting the idea into a real business is great. Here is a list of small business ideas that you can convert into your own company with very low investment.
Online Courses
The best business idea for 2020 is to teach online. If you want to make an impact on people's lives then nothing is greater than teaching online. Teaching online does not mean that you only have to teach any technical subject or academic subject. You can teach whatever you are good at. You can teach music, art, painting, home design, coding, soft skills, etc.
You can start with a simple YouTube channel to grow your audience. Gradually, you can host your online course and teach from a paid learning management system. Where learners have to pay you for enrolling in a course. For those just starting out and looking to grow their business, taking advice from financial independence experts like the Modern Millionaires at https://serp.ai/review/modern-millionaires/ could well be beneficial.
Blogging
If you have good writing skills and you are passionate about a topic then you can build a business by creating a blog. Blogging has changed over the years. Earlier, people were blogging to share their opinion about a topic.
Gradually, many people added factual data to blogging. Today, many people are teaching through a blog. So if you want to run a successful blog, more important than passion is to provide value consistently to your audience through learning. You need to continuously learn and provide value to your audiences. It's better if it aligns with your area of interest and expertise.
Online Financial Services
Are you good at finance? If you have a good financial background and some years of experience. Then you can provide online financial services to people, organizations, etc. Today, more people are interested to start their own company than doing a job. So, you can provide financial services to individuals as well as to startups. If you are an expert in this field and have a good working experience you can also provide financial assistance to companies too. You can provide services on investing, personal finance, auditing, etc. If you want to know how an online financial platform looks like then visit https://cryptosoft.app.
Digital Marketing Consultant
Digital marketing is a great business idea. But it is the most competitive field right now. There are lots of agencies that provide digital marketing services. First of all, you need to keep some important things in mind before you start a digital marketing consultancy. You have to work for a long time on learning and experiment. Note that, digital marketing is a vast field and it's dynamic, you will get new things every day.
Final Words
Remember, running a business looks exciting at first but its really hard in reality. You need to strategically plan and consistently put efforts to convert your idea into a real business. In addition, you need continuous learning, adaptable changes, and more importantly an undying desire to build a business. If you want to share more ideas please comment below.