When you look at the statistics on employee onboarding, you might want to rethink how you are doing it. For starters, up to 14.48% of new hires leave their new jobs within the first six months. This figure is quite alarming, considering all the time and resources businesses put on hiring new employees. The big question is, why are new employees leaving yet you have successfully brought them in?
Well, the problem is not the lack of onboarding but the effectiveness of the process. According to a Gallup study, only 12% of new employees think their company did a good job onboarding. Quite low, right? Its time you made a drastic makeover on your onboarding process. Let us give you a few tips to help you get it right with employee onboarding.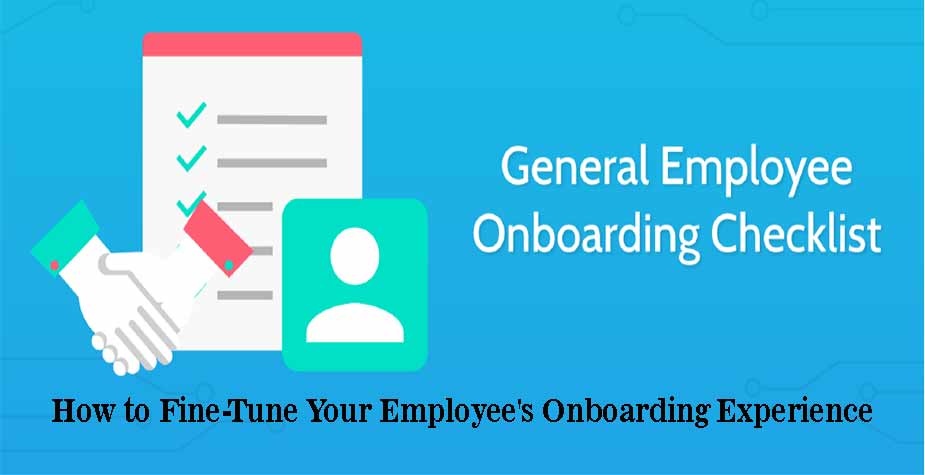 Make it personal
First impressions at the organization always leave an enormous impact on the employee's experience. You want your new hire to go back on his/her first day with a good report of the company. Consider getting them a personalized welcome gift like a notebook encrypted with their name. You might also want to welcome them personally, show them you have time for them, and interested in meeting them. This will make them feel valued and needed.
Make it simple and interesting
The purpose of orientation has always been to reduce anxiety and asquint your new hires. Employee handbooks, tons of paperwork, and too much seriousness will not do that. The employee(s) will feel like you have dumped too much information, which they are supposed to understand and implement quickly. Make the orientation simple and interesting; after all, not many people like to read large handouts. Create short content like tutorials, quizzes, and videos that last between 2-5 minutes. Make content relatable to them; otherwise, you will not get them hooked.
Tip
When sending out the welcome email, insert a link containing materials, benefits, extensive FAQ about the company. It helps them learn about the company as early as possible.
Review your onboarding process
As noted earlier, although most organizations conduct onboarding, employers still struggle with employees exiting the company promptly. Well, the problem is not your onboarding process but rather its effectiveness. Different companies employ different procedures to carry out onboarding. Most, however, are too traditional and don't speak to the people's needs. A good onboarding process should be strategic and people-centered. You can look at this sample employee onboarding process to help you design yours. Remember, your goal is to cut on turnover costs, and you need to improve your process to attain that.
Get a mentor for your new hires
Assigning a mentor to your new hire is a great and effective way of socializing him/her to the organization. Your new hire would appreciate having someone to guide, socialize with, and encourage them as they find their space in the company. However, not just any employee can do this. It is advisable to go for a high performing employee who is skilled in the job. The mentor should be a peer of the new employee and has good communication and interpersonal skills. They should be able to offer seasoned experience in the form of training and socialize the new employee to the company. In essence, provide informational resources regarding policies, norms, work rules, and procedures. Assigning a mentor will help your new employee integrate into the organization's culture and contribute to its success much faster.
Extend the learning window
Learning does not stop at orientation; true corporate learning happens in small chunks over time. If you carry out your onboarding programs within two to three months, you might need to review that. It is estimated that 90% of new hires are still deciding whether they stay at the organization throughout their first six months. Therefore having crazy expectations from them within three might just send them away. Experts suggest extending onboarding programs for at least six months to achieve effective learning and assimilation. You will also see improved performance and increased retention.
Ensure managers play an active role in the process
Did you know employees link active manager involvement to effective onboarding? Yes! It turns out that when your managers play an active role in onboarding, your new hires are likely to stick with you. Therefore, it is important to bring your managers on board from day one. You will need to emphasize the vitality of their role in enhancing productivity and retention. In fact, you should go ahead and set success metrics for them the same way you would do with other aspects of the company. With stats in mind, managers will have no choice but ensure the process is done diligently and effectively.
Wrap up
Many businesses have an onboarding process or program. However, not everyone is reaping the benefits of effective onboarding. Well, we hope you can make yours effective by integrating the tips we have covered