If your business has to forego roughly 5% of your client base, you would not be happy. Imagine if someone told you that you are actively letting go of approximately 40% of your customers. You would be right to be alarmed after hearing it but, e phones. Without a robust and speedy mobile design, you are among the businesses that are missing out on a potentially massive increase in sales and engagement.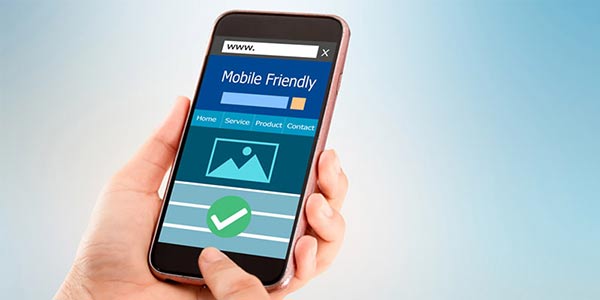 Most people don't understand the value of having a mobile-friendly website design because they see it as redundancy in costs. If you are one among them, you still need to be convinced of the essential role a mobile-optimized website can play in your overall marketing strategy. Let's take a look at a few reasons why mobile optimization is so important.
Significant Customer Base
One fact is indisputable. Almost every person who knows how to use the internet has a handheld device. In recent years, internet traffic from mobiles has surpassed that from computers by a considerable margin. This means that more people are checking out businesses and services on their phones.
With most of your potential client base checking your business on their phone, it would be a bad idea to have a website that works poorly on mobile devices. However, you'll need a specialized agency's services to design the site that responds well to all mobile devices without faltering in speed.
Google Rankings
After 2016, Google made an update where e-commerce websites that had a mobile version were pushed up higher in SERPs and saw a significant spike in rankings. You could have a beautifully designed website that works on PC, and Google will focus on the lack of an optimized mobile website and push you lower in the results. This means that not having an optimized website for mobile is actively hurting your business exposure.
Losing Money to the Competition
If users seek a service online on their phones and come across your website, which is poorly optimized, they will leave in less than 5 seconds. This is by no means an exaggeration. Most users have a variety of options for online businesses and are well aware of this fact. If your website takes time to load on handheld devices, they will switch to a faster option and take their money elsewhere.
Low Maintenance Cost
If your mobile design is not user-friendly, you miss out on potential sales, but you are actively losing money while the website is active. Videos and blogs that you post on the website will need to be re-formatted, and you will issue with page crashes and difficulties in both Android and iOS platforms. The cost of avoiding these problems is significantly higher than an upfront investment in total mobile optimization by pros.
To Conclude
Investing in good website design should not be restricted to a single device. By not catering to mobile users, you are missing out on a massive customer base. Furthermore, if your website has poor performance on mobile devices, customers will be unlikely to give your business a second glance. Also, hire a reputable and reliable agency to create an appealing and effective design.